How We Grew Organic Leads For Caesarstone By 115% In 6 Months
Caesarstone was the pioneer of the natural quartz surfaces market. Its dominant position has been achieved through continuous investment and innovation, extensive research and development, highly trained personnel and an advanced market infrastructure. 
Caesarstone has its head office in Israel and now manufactures quartz surfaces at 3 facilities in 2 continents – two locations in Israel and one plant in the USA. We have been working with Caesarstone since September 2019 helping them in establishing their digital presence in the US and Canada.
Increase in Organic Traffic
More Leads Thorugh Organic Channel
We're going to summarize and feature some of the most significant metrics that we were able to improve, as well as several other secondary metrics. We were able to accomplish these results over a 6-months period, between September 2019 and March 2020.
Over the course of 6 months, we increased Caesarstone's US organic traffic by 108% and Caesarstone's Canada organic traffic by 31%. The increase in organic traffic is a result of the significant increase in keyword rankings.
While we were working with Caesarstone US and helping them with their digital presence, they were able to grow their lead numbers that come through the organic channel by 115%.
Google Top 3 keyword rankings improved by 20% since we started our SEO campaign implementation for the Caesarstone US website, and the total keyword base numbers went up by 33% for Caesarstone Canada.
When we started working with Caesarstone, the first thing that we implemented was automating their marketing processes by bringing our tools and methodologies. We optimized existing pages and created new pages for the Caesarstone blog, set up proper conversion tracking for all the important metrics, etc. In addition to implementing our tools and processes, we ran our standard campaigns for the SEO marketing channel.
Search Engine Optimization (SEO)
At the beginning of our SEO campaign, we conducted thorough keyword research and competitor analysis in order to identify countertop-related keyword opportunities. In other words, the initial keyword research was based on all countertop types that Caesarstone produces (i.e. bathroom/kitchen countertops). Taking into account that this niche is quite competitive as there are also a lot of large-scale home improvement websites that are in a similar niche, we were very specific when choosing every single keyword. We didn't want to roll out our SEO campaign trying to rank for any general keywords because it would not bring any prominent results. With a very focused keyword strategy laid out, we reoptimized the majority of the existing pages on the website and created new pages for specific cities where Caesarstone has dealers, and also published new content for the Caesarstone blog section. 
In order to support the keyword ranking efforts, we have also been running campaigns to attract natural links from other local businesses and industry-relevant websites.
Though SEO campaigns typically take about 6 months to start bringing noticeable results, we already could see a gradual traffic increase starting from the second month for the Caesartone US website. Then once all of our SEO campaign activities started to generate results, we have seen an increase in organic traffic of 108% in only 6 months.

We could also see a rise in organic traffic of 31% for the Canadian market in only 5 months since we started our SEO campaign implementation.

Moreover, by means of producing high-quality content and combining it with regular on-page and off-page SEO efforts, we were able to grow our keyword base numbers that rank in the top 3 of Google searches by 20%. As of the middle of March 2020, Caesarstone US was ranking in the top 3 positions in google.ca for 2795 keywords as opposed to 2319 keywords when we started working together.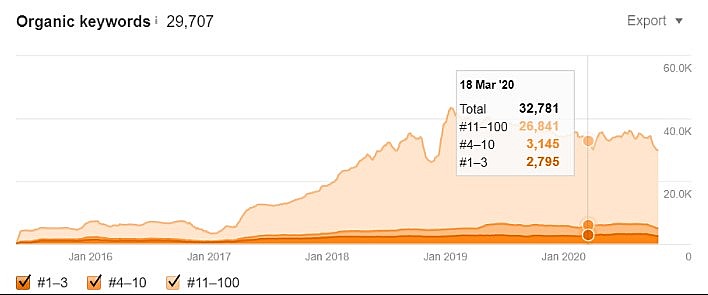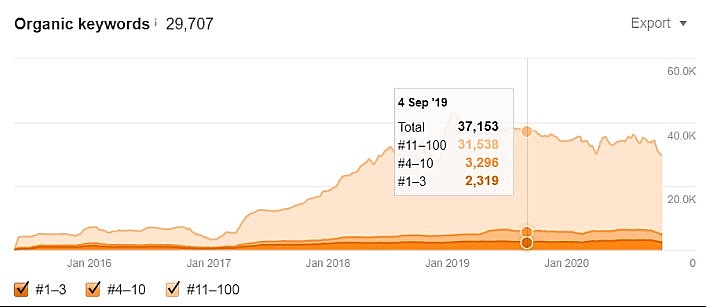 Furthermore, we were able to grow our total keyword base numbers by 33% for Caesarstone's Canadian market. As of the middle of March 2020, Caesarstone Canada was also ranking in the top 3 positions in google.ca for 979 keywords as opposed to 910 keywords when we started working together.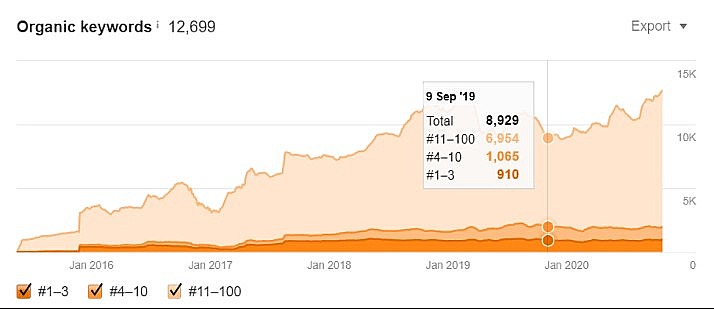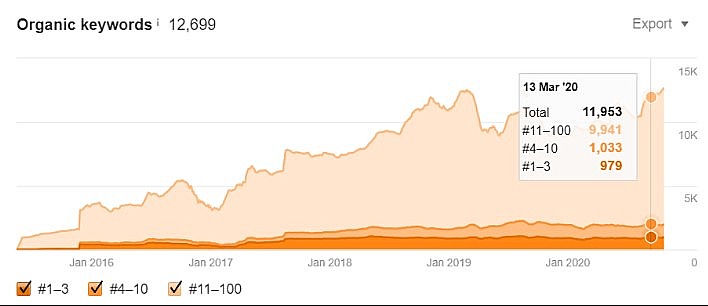 Explore why hundreds of companies in the construction industry trust Build Media Group to grow their business.
Ready to jump on the rocketship?
By entering your information above and clicking the "Get My Free Proposal" button, you agree to our Terms of Use and
Privacy Policy
, and that we may contact you, by SMS, at the phone number and email address you provide in this form in accordance with our Terms of Use.