How We Drove Multimillion Construction Company's Organic Leads By 26%
Procore is a construction project management software company based out of the US, Carpinteria, that was founded in 2003. The project management solution from Procore is mostly used by construction companies, contractors, project managers, property owners, and partners for the purpose of collaboration on construction projects.
It had revenues of $289.2 million, and 1.3 million users in 2019, according to Wikipedia. They are targeting consumers in 5 markets: United States, Canada, United Kingdom, Australia, and LATAM.
Procore has an SEO team in-office and decided to work with us to increase their online exposure and the amount of non-branded organic traffic coming to their website.
Increase in Organic Leads
Increase in Organic Traffic
We're going to sum up and highlight some of the most important metrics that we were able to improve, among several other secondary metrics. These results were accomplished over a period between December 2018 and July 2020.
During the period of Procore's collaboration with Digitally Savvy (December 2018 – July 2020), the website has been able to grow its organic traffic by 56%. The increase in organic traffic is attributed to the significant increase in keyword rankings and the overall increase in the number of keywords ranking. In addition, the Procore's website has been able to expand its keyword base by 34% during the period from December 2018 to July 2020.
Procore's pipeline sales grew by 26% (Nov 1, 2019 – Jan 31, 2020 vs Feb 1, 2020 – Apr 30, 2020).
We started working with Procore in December 2018 by completing the SEO site audit and compiling an on-page and off-page, content, and indexing action items to work on.
Search Engine Optimization (SEO)
We began our work by carrying out thorough keyword research and competitor analysis to identify low hanging fruit opportunities. (keywords with small to mid search volume and low competition). Then, we assisted the Procore.com development team with the gradual implementation of those recommendations. The re-optimization of the majority of the product pages on procore.com's website (title tags, meta descriptions, and H1s) was carried out as one of the first steps towards a better SEO health score of the site.
We also worked with the Procore.com development team on the technical side of things to fix all the 404-page errors present on the website and all elements that are currently slowing down the page load speed time.
In addition, a thorough link building strategy was put together in a bid to support re-optimized pages and increase the authority of the website.
Moreover, we put together a comprehensive SEO content calendar that targeted relevant topics in the industry and that was based on the keyword research and competitor analysis. We were working with Procore's team to produce new content based on the recommendations that were put together.
By means of consistent on-page and off-page SEO efforts, we were able to grow our keyword base by 34% from December 2018 to July 2020. As of July 2020, Procore.com is ranking in the top 3 positions in google.com with 2,181 keywords and has a total of 2,613 keywords ranking on the first page of Google. Procore's website additionally ranks for 68,125 keywords in Google as of July 2020.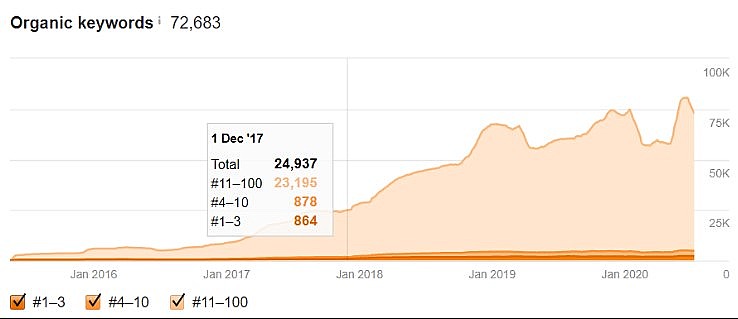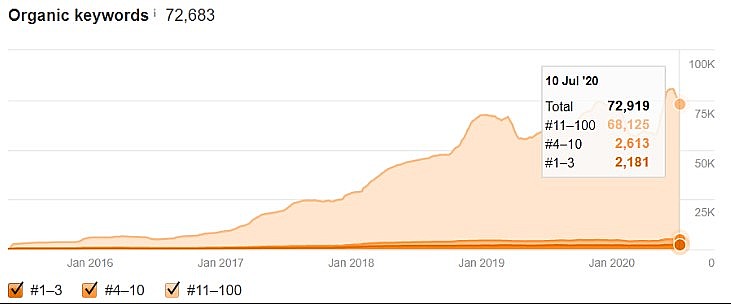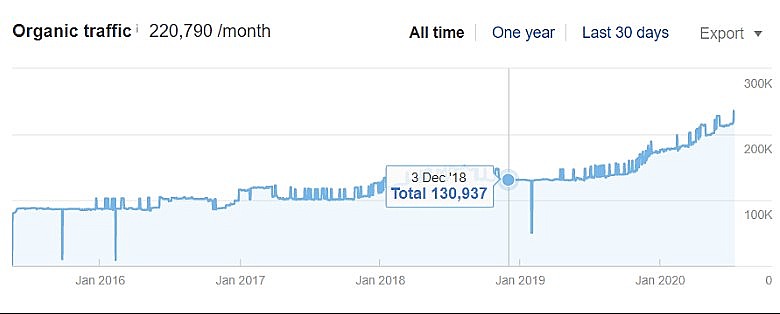 Explore why hundreds of companies in the construction industry trust Build Media Group to grow their business.
Ready to jump on the rocketship?
By entering your information above and clicking the "Get My Free Proposal" button, you agree to our Terms of Use and
Privacy Policy
, and that we may contact you, by SMS, at the phone number and email address you provide in this form in accordance with our Terms of Use.