In the past, there were only a few ways to advertise your business. Today that is not the case. Now, several social platforms can help you showcase your business services and products. One of the best networking apps that will achieve this for your company is Nextdoor. Here we will tell you all about this platform and how advertising on Nextdoor can put you ahead of the competition. 
As you know, as a business owner, it is impossible to compete against all the enterprises on a global scale. If you want to create a successful business model, you must retain your existing customers' loyalty and attract new ones. The best way to achieve this goal is to start locally, allowing people from the neighbourhood to know your business. One of the strategies that can help you is Local SEO. But you can also invest in platforms that will expand your online visibility, such as Nextdoor.
Nextdoor is a social platform that allows communities to interact through discussions, share important news, and recommend businesses. This creates the ideal scenario to stay on top of what your customers want and interact with them.
Before telling you how to advertise on Nextdoor, you need to understand a couple of things about the platform, such as setting up your account and claiming your business. It is not a complicated process, but here we have a step by step to make sure everything is perfect when you start advertising on Nextdoor.
What is Nextdoor?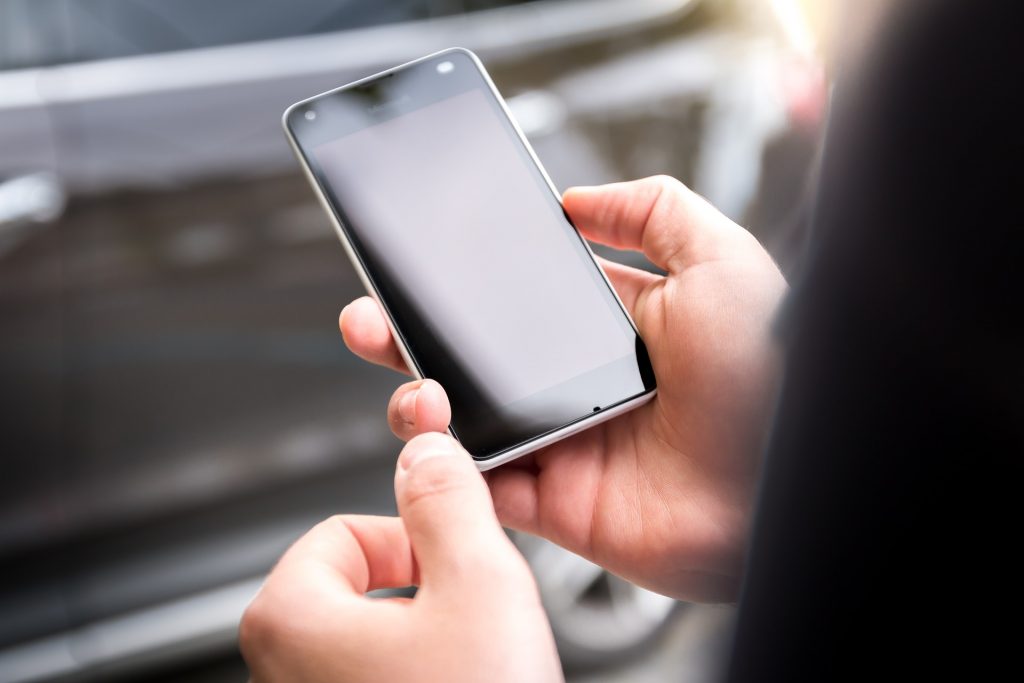 Nextdoor is a social media platform that has been exponentially growing in the last few years. Even though Nextdoor is classified as a social app, it doesn't work like Instagram or Facebook. These sites aim to connect people on a global scale, but Nextdoor focuses on uniting the community.
People can create an account as a homeowner and share recommendations of products or services you like in the area. However, they can also claim a business and advertise on Nextdoor. 
The best thing about Nextdoor is that you won't have to worry about fake users or inaccurate posts. Since all the users in Nextdoor are verified, the community trusts all the information shared on the platform. That's why when you advertise on Nextdoor, potential customers won't hesitate to purchase your services or products.
How to create an account on Nextdoor
The first step before you get ready to advertise on Nextdoor is creating an account on the platform, verifying it, and claiming your business. Below you will find all the instructions you need for this process.
The only way you can claim a business on Nextdoor is if you are authorized to represent the company if you are an employee or the owner. Otherwise, it is not going to work.
Step-by-Step guide
Go to Nextdoor.com and click "Local business" under the tap that says "Business."
Once you are under the local business page, scroll down and click where it says, "Claim your free business page." 
Here you will have two options "Neighbour for hire" or "Professional business." You need to click on the second one.
The next step will be creating an account on the platform. If you are already registered, just sign in. 
Once you have an account, it is time to look for your business. Enter the name and address on the field. When you find it, just select it.
There are some cases in which you will not find your business's name on the list. Don't panic. The only thing you need to do is scroll down and click under "Create a new business page with this name."
Then follow along with the platform, and you will get, in the end, a verification code.
Update all your business information (phone number, business hours, website, email, etc.)
Finally, upload a photo and add a description.
Can anyone advertise on Nextdoor?
After creating your account, you might start wondering if there are any requirements to advertise on Nextdoor. We are glad you asked because, indeed, there are only certain businesses that can run advertising on Nextdoor.
You need to be a realtor/broker or a company with a high advertising budget. Your budget is important because investing in Nextdoor marketing will be more expensive than planning a social media campaign or putting up ads on different websites.
To give you a rough idea, most companies that purchase advertising on Nextdoor are already recognized in the industry, such as Home Depot. However, in the following sections, we will tell you the Nextdoor advertising cost and how it works.
Now we are going to focus on a free and vital aspect that Nextdoor offers: Recommendations.
Start getting reviews and recommendations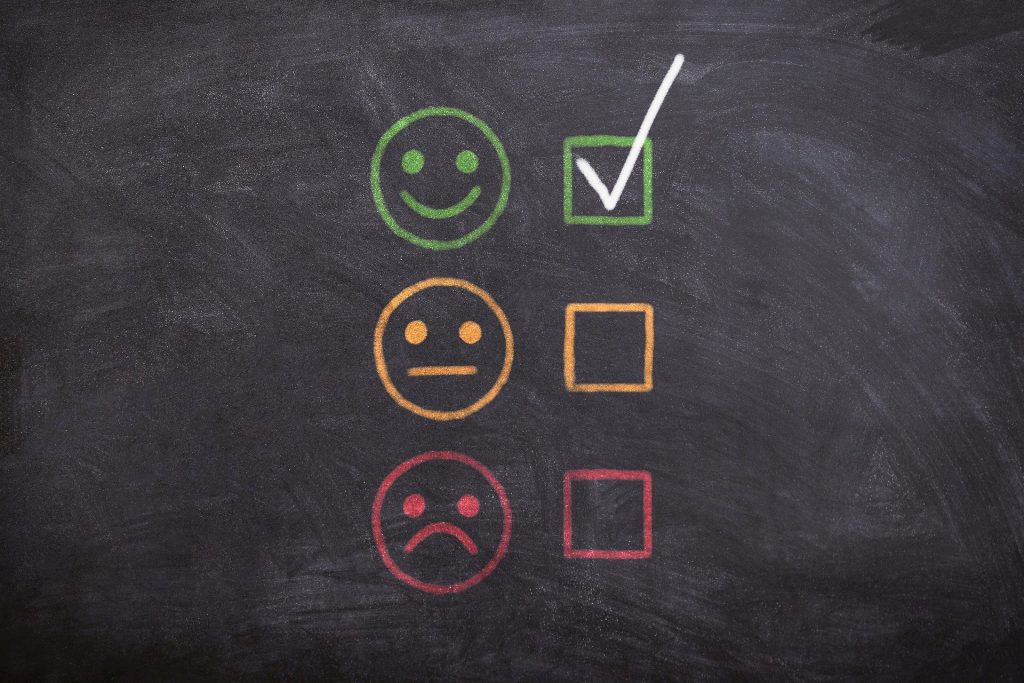 Keep in mind that creating a business account on Nextdoor will not be enough to attract more traffic for your business. In the beginning, you'll probably notice that your business listing is not appearing on Nextdoor. But this doesn't mean that something went wrong with the verification process.
Remember, Nextdoor is a platform that works through recommendations. That way, people choose the businesses they like through the personal experience of someone in the community. If your business is not showing up, this means you need to get recommendations.
At first, Nextdoor will give you a link in which your customers will be able to fill out a recommendation. Having these reviews is important because most customers will check online recommendations before buying a product or service. A useful review is going to be more powerful than any advertising campaign you create.
There are several ways you can get recommendations from your customers:
You can share the link to your Nextdoor page with your customers.
Share your Nextdoor profile on Facebook, Instagram, and Twitter. Go to the "Get Recommendations" tab in your account and find the links to share your profile on different platforms.
Print your link profile on all of your invoices and ask customers to leave a review every time.
Even when recommendations are the best way to get to your potential customer, Nextdoor also gives you the option to advertise your business. In the next section, we will explain how Nextdoor marketing works and how to publicize on Nextdoor.
How to advertise on Nextdoor
When you decide to advertise on Nextdoor, this platform has two amazing possibilities that will increase your business's visibility. You could invest in both of them or choose the Nextdoor business advertising that fits your company goals.
Neighbourhood Advertising
This is a paid advertising option that you will likely find on the platform as "Neighborhood Sponsorship." When you choose this option, you will have a monthly fee, but the good news is that if you are not seeing any new customers or upcoming traffic to your website, you can cancel it at any time.
With Neighbourhood Sponsorship, you will be able to create ads that will appear on selected zip codes. This means you will have a target audience, and the best part is, those people seeing your ads in the app live in the area where your business is located.
The downside to this possibility is that not everyone has access to neighbourhood sponsorship. Only contractors, roofers, real estate agents, and builders are part of the few companies that meet all the requirements to pay for this advertising type.
Local Deals
The best way to understand this Nextdoor business advertising possibility is by thinking about it as a Pay-per-click ad (PPC), like the ones that Google offers. Though with this Local Deals, instead of paying for everyone that clicks on your ads, you will pay for each ad you post.
In this regard, the cheapest ads will cost you around $3, but on average most people end up paying $75. The companies with the right to access this type of advertisement are small businesses with few employees.
These Local Deals do not necessarily work to inform people about your company philosophy, as its name explains, they are deals. Through this pay-per-ad, you will be able to share promotions and discounts on your products or services.
Now that you know all the possibilities of Nextdoor business advertising, we will break down the Nextdoor advertising cost to give you an idea of how much money you should have on your advertising budget.
How much does it cost to advertise on Nextdoor?
Nextdoor as other platforms such as Facebook or Instagram, lets all the users create their accounts for free. Once you create your account and claim your business (step-by-step guide above), you can start focusing on promoting your company on the platform.
As we explained in the previous sections, the moment you have your first recommendation, you will appear on the platform. Otherwise, your business will be impossible to find. In case you choose to try out the options, the minimum monthly Nextdoor advertising cost will be around $15,000.
We know what you are thinking, and yes, it sounds a little expensive for a platform that focuses on local advertisement. Because we know not all companies have the budget to pay for this type of advertising, we recommend trying out the paid options when you're looking to expand your company. If you are a small business, stick to the posts and recommendations.
The most popular form of an advertisement on Nextdoor is Local Deals. On average, users pay $75 for this marketing. However, the final amount will depend on the target audience and how long you want the deal to show up on the platform.
If you decide just to use the free options that the platform offers, you can still make the most out of this social app. That's why we will talk about how to advertise on Nextdoor, using your free monthly posts.
How to post on Nextdoor
When you claim your business on Nextdoor, you automatically can start posting about your business to increase the visibility of the products or services you want to offer to the community. The main difference between a Nextdoor post and the advertising options we described in the section above is that this one is entirely free.
Since you will only have two free business posts each month, we advise business owners to use this post to inform their clients and not waste them on promoting the company. You can use them for updates on your business hours, a special event coming up, or interacting with people in your community.
If you have no idea how to do this, below, we will put some easy instructions on how to post on Nextdoor.
Log in to your Nextdoor account. Remember that before being able to do a post, you have to claim your business.
Look for the "Content" tab on your business page and click on it.
Under the content tab, you will find various options. Choose the one that fits your post, such as article, photo, event, question, etc.
Write the title of your post and a brief description explaining what it is about.
Then you can preview your post, which is important if you want to check all spelling and grammar is correct. Plus, you want to make sure the information is accurate. To preview your post, click on "view post," and it will show you how it will look like on the newsfeed.
Read through your post and once it is ready, select your target audience through the radius. You can even eliminate some neighbourhoods, but you should always include your business area, or your post won't show up.
Where can you see your ads on Nextdoor?
After you create your paid ads or publish your posts, you'll see them on the Newsfeed of the neighbourhood. Your neighbours will also get a notification every time there is a new business post so they can go check it out.
As a business owner, you must always look at your inbox tab. That way, if someone replies to your post, you can interact with them and start creating a community of people around your company.
Tips for Nextdoor marketing practices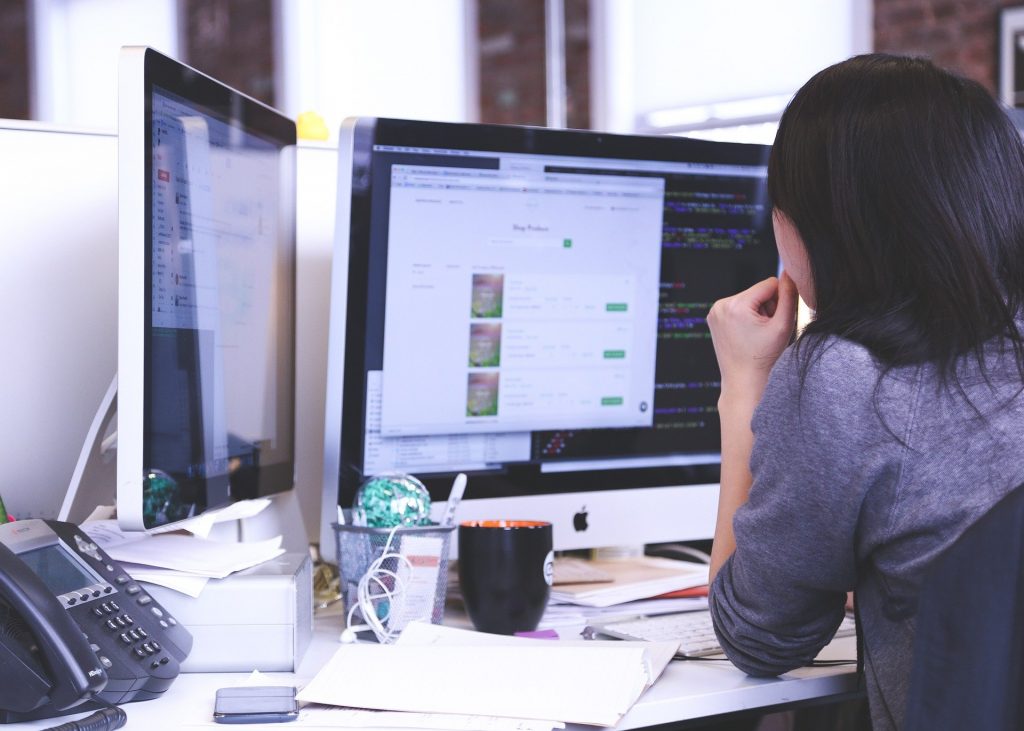 We want you to make the most out of Nextdoor, and to achieve this, we have created a list of tips that will help you stand out on the platform and get ahead of the competition. The great part is on Nextdoor organic results are worth more than paid ads.
Even when Nextdoor is a social platform for neighbours, you must understand Nextdoor will not resemble your Facebook business page. The main difference is while on Facebook you are posting on your account, on Nextdoor, the content will appear on the general newsfeed.
Because Nextdoor works differently from other platforms, you also need to update your content strategy and look into more advertising ideas that will help you attract more customers in your local region.
Help your neighbours
Nextdoor is a platform meant to create a community through personal experience, and it all revolves around cooperating with each other. Apart from trying to make your business more prominent, also genuinely engage with your neighbours. Recommend services that people in the community might need.
Being a business owner doesn't mean you are an outsider in your neighbourhood. If people get to know you better, they will also trust what you offer to the community and be more eager to help your company grow.
Reply to comments and recommendations
When people start noticing your business on the platform and purchasing your products or booking your services, we are sure you'll get several recommendations from the community. Since you can only post twice a month for free, you need to find other ways to engage, and you can do that by replying to every comment.
Once people mention your business, you will get a notification, and it is vital that you engage with them. That way, customers will know you listen to them, and you appreciate the time they spend writing a comment.
Local Events
Another way to engage with the community is by planning local events that your neighbours would like to try out during the weekends. For instance, plan workshops for kids or free classes for adults. You can notify everyone in the community through your neighbour calendar. But remember, if you plan an event that only has business purposes such as networking, uncheck the field where it says "notify neighbours." Otherwise, you will violate the policies of the platform.
Employee posting
Ask your employees to promote the business by posting about the different events and promotions. This will give you extra visibility, especially if your employees are part of other neighbours on the platform.
Make sure this post does not sound like advertising but instead as a natural organic post. It is better if your employees use a language that attracts people through personal experience and a recommendation that will benefit the community.
Promoting your own business
If you have a personal account on Nextdoor, make sure you promote your company. However, do not angle it as self-promotion just to give your business more visibility. You can make posts promoting your business in a way people understand you are helping the community as well.
Talk about the parts of the community where you are investing your money, charity. Focus on how you are helping the community grow.
Advertising on Nextdoor: Conclusion
In this article, we have explained everything you need to know about advertising on Nextdoor. From how to create your account, to how to post on Nextdoor, and we have even touched on how much it cost to advertise on Nextdoor.
Since creating an account on this platform is free, we advise you to register on the platform and try it out because you'll never know whether it is good or bad for your business unless you use it. Remember, you have to be patient because you are not going to see results right away. Get your first recommendations, engage with your community, and we are sure Nextdoor will turn into your favourite business platform.
Liked this article? Here's what you should do next
Join our Private Facebook Group to get access to our ebook Marketing Hacks for the Wealthy Contractor. This ebook is the blueprint we use to generate over $1 Million in revenue for our contractor clients consistently.
Follow our LinkedIn Page, Twitter or Instagram
If you know another contractor who'd enjoy reading this page, share it with them.
If you'd like us to take your business to the next level then contact us for a free marketing strategy assessment.