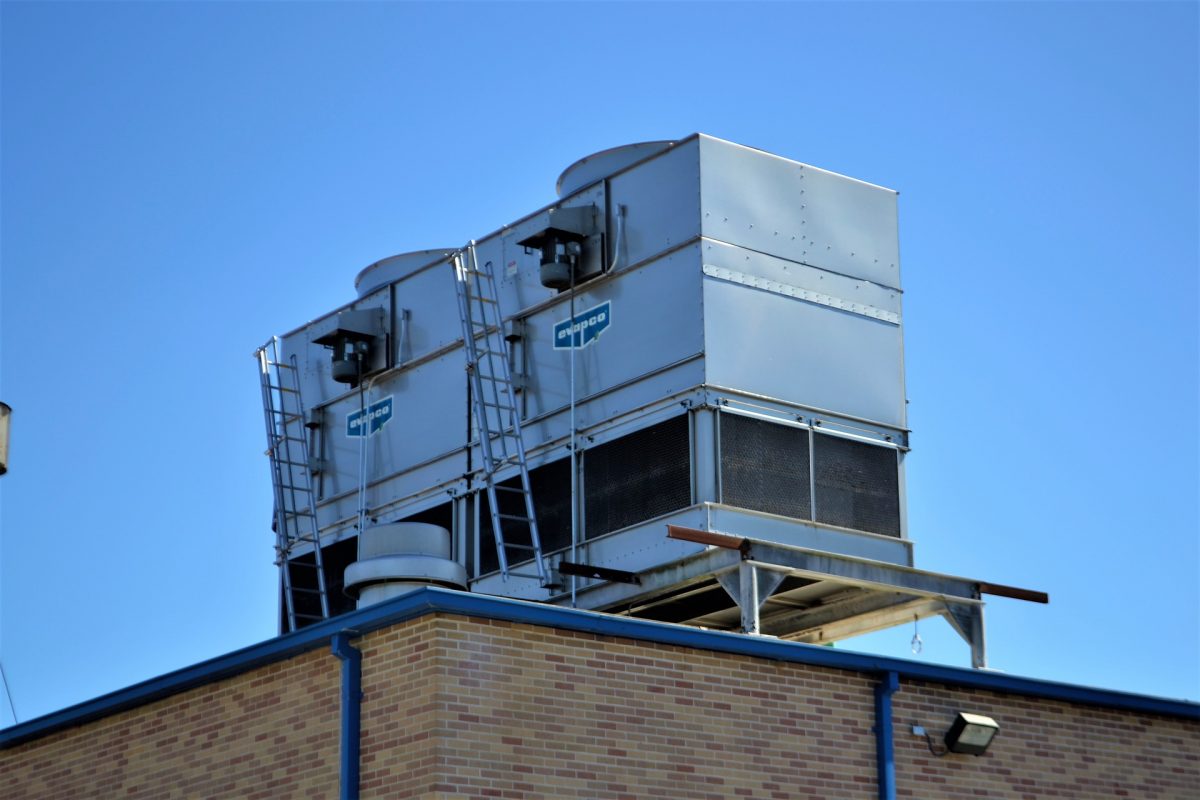 We are living in a digital world, which also means customers are expecting more from your company. The HVAC industry is one that has been growing fast in the last few years, and if you want your business to get ahead of the competition, you need HVAC marketing strategies. 
The days in which customers will look up your ads in the newspaper or the TV are long gone. Now you have more opportunities and platforms where you can showcase your HVAC company. It is important to take into account that lately customers are doing their research first. Their loyalty starts with your online presence. 
If you have been using traditional marketing methods up till now, this might sound complicated. But you don't need to worry because below we have broken down HVAC marketing ideas which will put you ahead of your competition. After reading this article, you'll not only know which platforms you need to improve but also, you'll have great HVAC advertising ideas to apply to each one.
Top HVAC Marketing Ideas
Have a great business website
Your digital presence starts with your HVAC website. Today if your customers can't find you in the big internet search engines such as Google, Bing, or Yahoo, you are losing a great number of potential customers.
We help companies in the construction industry grow their bottom line by approximately 20-30%+ per year. Schedule your free assessment to find out how we do it.
This business website is one of the best HVAC marketing strategies your company needs. First, you need to know having a website is not enough; it needs to be optimized.  
SEO is going to turn into your best friend, using it will aid you in improving factors that will put you higher on search engine results. SEO means apart from services you need to provide your customers with great content within here you can include information such as testimonials, contact information, and calls to action for your services.
Also, you need to make your website mobile-friendly because right now, everyone has access to a personal phone, and the majority of the time they will look up information in their personal device. Further, you want your potential and loyal customers to get updates about your services and promotions at any time. 
Lastly, check your website's speed and make sure your users do not have to wait more than three seconds for the page to load. 
Search Engine Optimization (SEO)
We have talked a little bit about SEO and how using this kind of strategy can help you improve your website rankings. Now, we are going to have an in-depth look at how SEO strategies will help advance your business. There are different heating marketing SEO options you have, such as Local SEO and Pay-per-click, which we will explain later in this article.
In this section, we will explain the basic SEO steps you can easily take.
One of the first things you can do is making sure your website is secured, which means your URL needs to start with HTTPS.
How long does your website take to load? Note: It shouldn't take more than a few seconds, otherwise you are losing clients.
A mobile-friendly website, since the majority of people use their phones to search for information.
Content is a must. Apart from your services, you need to have quality content on your website like a blog.
Any image you upload to your website or blog needs to be optimized. This means having the right title, alt text, and captions.
Connect your social media to your website. This will increase your authority in the industry.
Local SEO strategy
A key part of your HVAC marketing plan should be Local SEO. With Local SEO, you will learn to target the potential clients that live or are looking for services near your area. This is important because if you don't have a Local SEO within your HVAC marketing strategies, you will be competing with all HVAC companies. In comparison, when you have a local strategy you are competing against HVAC services in your area.
In Local SEO, you will find two types of listings, the search results and the map. If you want to stand out in both, you first need to check out our basic SEO steps in the section above. Then, check your business name, address, phone numbers, and hours appear correctly in your Google My Business page.
Once you have done that, put up your business details in different local directories and make sure all across your different platforms (Facebook, Instagram, Twitter, Yelp, Google.) your information is regularly updated.
Producing quality content
Through this article, we have mentioned a couple of times that creating quality content is crucial for your heating marketing plan. Here we are going to explain why and how this improves your companies standing in the market.
Blogging is an activity companies use to stand out on Google. There are two main things you need to keep in mind when starting a blog for your company. First, target local keywords, in other words, which terms people are using to look for your industry in Google. With a keywords strategy planned out, based on it, you can start deciding your blog topics. All the blog posts on your website should be related to your industry, otherwise this strategy is not going to work. 
For instance, you can answer questions about your industry services, direct the users to what you are offering, give advice, and educate them. This will show you have knowledge, which will increase the client's trust in your services. 
Social Media Marketing Strategies
An HVAC marketing plan needs to include a strategy for your social media presence. Social media is an amazing platform that will allow you to expand your visibility and business authority. Plus, this is also the place where you will get to engage with your customers as individuals and as a group when you share content.
The two giants in this category are Instagram and Facebook. Both platforms can help you in HVAC advertising with paid ads. However, even without investing money, you can get customers through social media strategies. Here, you can engage through content relevant to your industry and the services you are offering. Also, keep an eye on your statistics, this means the number of likes and comments your posts are getting, this will help you measure your visibility. 
To maintain your loyal customers and gain new ones through this HVAC marketing plan, be sure to reply to direct messages and comments. This will tell your customers you care about them, and you want to have a close relationship with them.
Email Marketing Strategies
When talking about email marketing for your HVAC company, keeping track of your email list and using it the right way is the best HVAC advertisement for your business. 
This is going to be an incredible way to keep in touch with your customers, but you can also use it as an HVAC advertising platform by sending emails with your promotions. Also, email HVAC marketing strategies will transform into a vast amount of ROI (Return of Investment).
Then how can you improve your HVAC advertisement through email? We have some HVAC advertising examples to help you out.
Grow your email list. Here it is important to remember less is more. When you are closing a sale you can ask your customers for basic contact info such as email and phone number. Another way to improve your list is through your website. You only have to create a simple form, letting your visitors subscribe to your list.
Send regular emails. You need to be consistent with your email marketing, sending newsletters every week/month with promotions, coupons or information will help you retain your customers.
Video HVAC Marketing
Video marketing is a great way in which you can educate your customers about the services and products you are offering. Uploading a marketing video to either your website or YouTube channel can help your potential clients choose your company over your competition.
The main key when it comes to heating marketing through video is selecting the right content. You could show them how your product works, company events, and even testimonials. A great part of video marketing is you can show it on different platforms like your website, blogs, and social media. Video heating marketing will build your clients' trust in what you are selling and what your company stands for.
Also, you want your videos to be maximum two minutes long because the attention span of users is short today. With a longer video, the majority of your audience will not watch it from start to finish. 
Implementing all these marketing strategies your business will stand out in the competitive market. However, we want your HVAC business to have a complete plan which will improve your visibility and authority in all aspects. That's why we are also going to explain some advertising examples you can easily develop in your company.
Bonus HVAC Advertising Ideas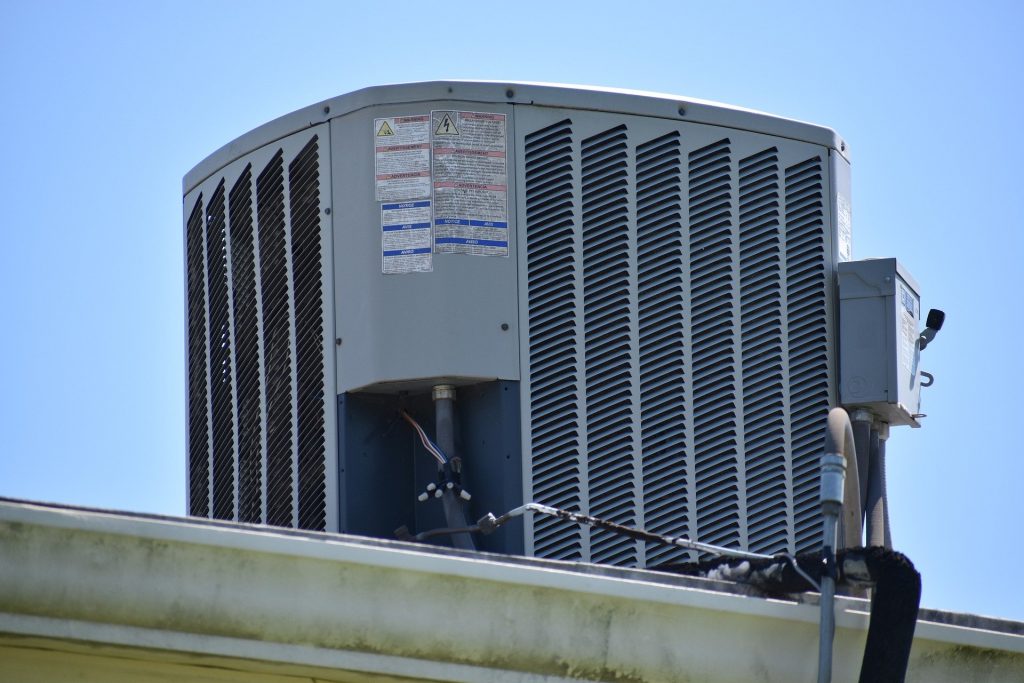 Pay-per-click HVAC ads
A PPC HVAC ad can help you if you are eager to see your company on the first page of the search engines. The main difference between PPC HVAC ads and the SEO strategies we explained above, is PPC advertisement will take you to the first page instantly with SEO improving your organic results takes time. 
First, you need to understand how PPC works. Your HVAC ad will appear at the top of the search results, and every time a user clicks on your HVAC advertisement, you will have to pay. The best part is you can establish a daily budget for your HVAC advertisement plan. 
There are different search engines where you can put up your PPC HVAC ads. However, Google AdWords is the most popular platform. On Google Ads, you will be able to target your audience, design your campaigns, and keep track of everything.
Retarget your HVAC ads for different platforms
This means your ads will appear to potential customers not only on Google but also in other accounts they have such as Facebook or Twitter.
When a user is looking for HVAC services, Google will start collecting that information. Since the user is looking for either the services you are offering or similar ones, Google will automatically show them your ad. 
Retargeting your HVAC ad is an advertisement strategy that works when you have clear ideas of the advertising campaign you want to put up.
Improve your email list
We know that after following our marketing plan, your company will start growing, and once you have a long list of customers, there is no way you can reply to their request alone. At this moment is when you need to invest in customer service. Yes, it can be an investment you were not expecting, but we want to prevent your clients from getting a bad impression of your customer service.
This does not necessarily mean that you need to hire staff, you can purchase an automatic system to reply to your customer messages and even schedule appointments.
Giveaway Items
Promotional items never die. This is a way to expand your brand visibility and maintain your customer's loyalty. Simple items, with your logo and company name, will keep your business in their minds. 
Producing promotional items might sound expensive, but there are affordable giveaway products in the market.
Pens
Calendars
Eco-friendly bags
Fridge magnets
Water bottles
Computer Mouse pad
Check online reviews and testimonials
Read and reply to online reviews and testimonials. When a customer takes the time to go online and talk about your business, it is important for them to know you are listening. Replying to good testimonials and reviews is great if you want to keep in touch with your customers. However, paying attention to bad ones is even better. Here you have a unique opportunity to talk with your clients and change their minds. 
This will also reflect that you have a unique customer service approach. 
Conclusion
Succeeding with your HVAC business means you need to adapt to what customers are expecting from you in the new digital world we are living in. You need to leave traditional marketing a step behind and start investing in strategies that will bring you more clients, which translates into more sales. 
With our HVAC marketing and advertising ideas, your business will immediately stand out in your area because customers will get a clear idea of your services, the quality of your work, and your authority inside the industry. 
Right now, putting into place all these strategies at the same time might seem overwhelming and almost impossible to do. However, we recommend taking it as a guide, start with our marketing strategies, then go into our HVAC advertising examples, and finally, for an extra boost, take a look at our HVAC promotional ideas.
The digital world is a platform that is constantly changing, and long gone are the days where you could get new customers from ads in the Yellow Pages. When you take a chance into this current HVAC marketing plan, your business will not only get ahead of the competition, but it will also stand out in the industry.  
Liked this article? Here's what you should do next
Join our Private Facebook Group to get access to our ebook Marketing Hacks for the Wealthy Contractor. This ebook is the blueprint we use to generate over $1 Million in revenue for our contractor clients consistently.
Follow our LinkedIn Page, Twitter or Instagram
If you know another contractor who'd enjoy reading this page, share it with them.
If you'd like us to take your business to the next level then contact us for a free marketing strategy assessment.