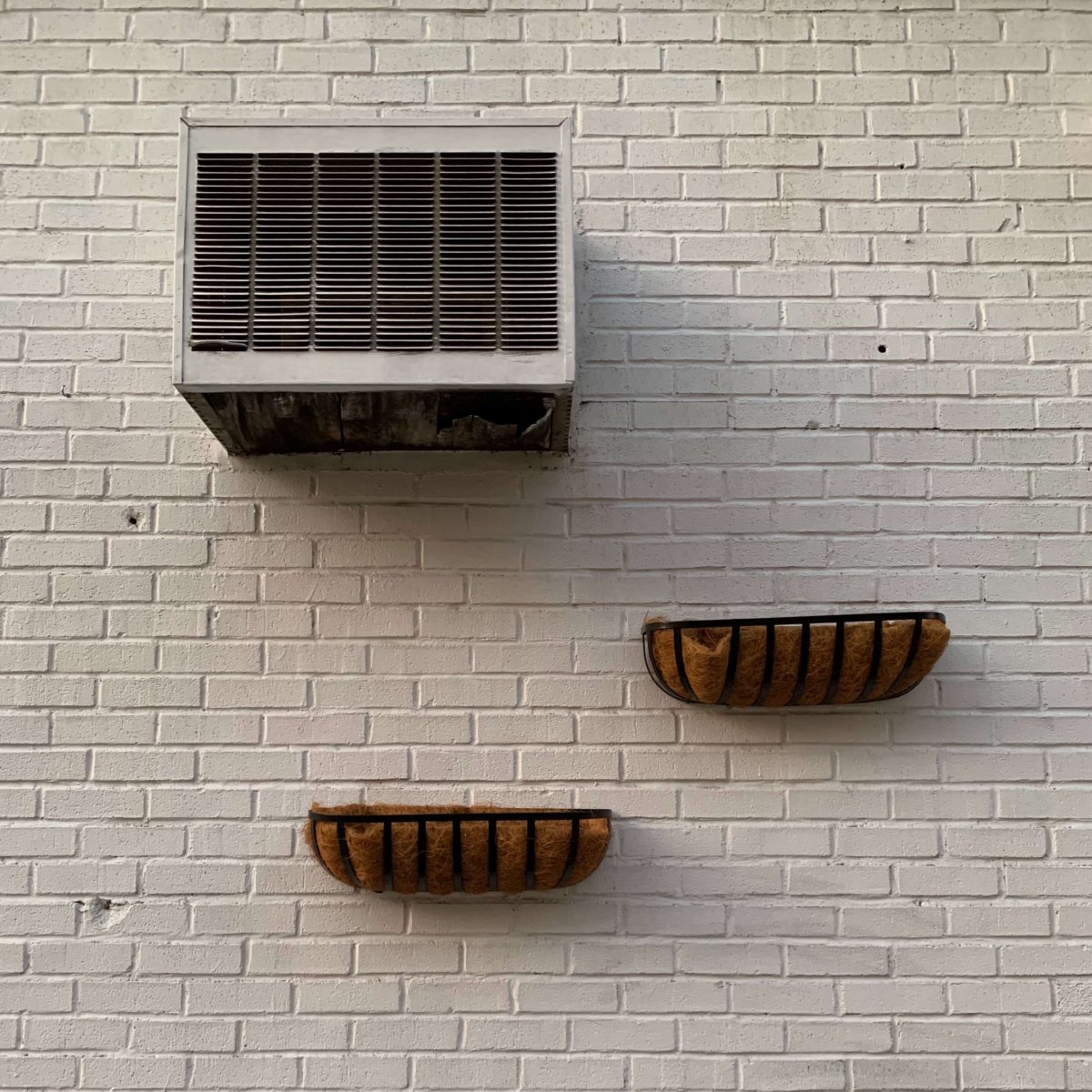 The HVAC (Heating, Ventilation, and Air Conditioning) business, like any other business, needs a resourceful website that helps in converting casual website viewers to long-term customers. The website is a way for brands to communicate with prospective customers and is a tool to create an initial impression. 
The HVAC website can also be looked at as a marketing tool that promotes your services to the public at large. The base of all digital marketing is your website itself. Feeling nervous about how you'll ace all the requisites of a good website? Hop over to Build Media Group to unburden yourself of mining out fresh HVAC website design ideas.
More than 90% of prospective customers view an HVAC website before deciding their contractor. Thus, this communication should be effective enough to generate sales to churn out the desired ROI. In this article, we jot down 10 HVAC website design must-do's that would aid you in your quest of reaching the desired ROI.
#1: Snackable Content
This generation of millennials thrives on short and snackable content. Thus, your content should be crisp and to-the-point. Unnecessary details about HVAC systems should be avoided. Readers hardly pay attention to fillers and it is best if they're avoided. Focus on providing information regarding your services, including affordability and the procedure to secure an appointment.
Although it is advised to include appealing photos, it is necessary not to clutter your website – being minimalistic can go a long way in adding value to your website. Brands should strive to create maximum value using minimum elements. 
#2: Use Enabler Videos as Background
This age of growing content consumption demands content on-the-go and enabler videos are an effective tool to achieve this. Enabler videos not only make your website more interactive but also increase brand awareness – your product/service goes down well with people as more of them understand your product.
Let your users know how you go about your business. This helps in instilling a sense of confidence among them. You can also incorporate advanced technological features with enabler videos such as AI and animation. These attract new users and help in retaining your regular ones.
#3: A Definitive CTA
The end goal of every content is to enable the user to take definitive action. However, it is crucial to let your reader know what exactly you want from them. Your CTA shall be dominant in your entire website design – whether it is to get the visitor to purchase a product or place a query. It is advised to have a dedicated space on your website for such CTAs and have your message placed there.
At the same time, it is important to display your contact information with clarity. In case, the visitor wishes to contact the brand and avail of your services, they shouldn't need to ransack the website for contact details. It should be prominently displayed in an attractive yet simplistic manner on the page such that it catches the eye of the visitor. 
Pro Tip: You can add a bar containing a clickable button at the top of your website reading "Contact Us". This would make life easy for the customers.
#4: SEO Optimisation
Your business needs to be easily found on the internet. Ranking on web servers and search engines is the way to go – SEO optimization is important in this regard. Ensure that any new content uploaded on your website is optimized enough to rank on browsers. 
Make sure that your webspace isn't stagnant. Keep uploading content regularly to keep your customers engaged. A stagnant space would not attract web traffic and would be overlooked by the smart browser AI algorithms.
Pro Tip: Get your website content optimized by experienced professionals at Build Media Group.
#5: Original Content
It is important to create value through your content and if there's one irreplaceable thing, it's original value! You can take inspiration from marketing campaigns of successful brands – they do not focus on just the product and brand. An atmosphere of trust is built by expressing society's concerns and striving to solve social problems at large. Marketing your product or service as a solution to a problem makes your product look necessary – creates urgency.
Ensure that you aren't copying information and content from competitors. Try to create fresh and engaging content – take help from Build Media Group if it doesn't look like your cup of tea. Host blogs, videos, etc. regularly on your webspace as well as on your social media platforms such as Instagram and Facebook. Content helps brands start a marketing drive that can be elevated further by introducing engaging creators and associations.
#6: Mobile-friendly
Technological advancements have made our devices smaller and powerful. Today, almost every piece of information is available at your fingertips – the same should be the case with HVAC websites. The layout should not distort when viewed from different devices, rather the website should be optimized to provide an improved user experience on mobile devices such as smartphones and tablets. 
40% of the current web traffic is generated through mobile devices. In other words, 40% of your target customer would hardly access your website on a PC. Thus, to capture this 40%, your website design should be both adaptive and responsive. 
#7: Include Genuine Reviews
HVAC is a complex industry and you need to think of innovative HVAC web designs to keep competitors at bay. One such idea could be to include genuine reviews by your previous customers in the HVAC web design itself. Make sure that these reviews find a significant place on your website. The reviews must sound believable too! Many times, brands go over the board to include unrealistic and lopsided reviews that can be easily gauged as false and goes on to deplete their brand image.
It is not advised to present a rosy picture through these reviews. Include user suggestions to portray how your brand values constant improvement. 
Pro Tip: Create a separate page dedicated to how you worked on client suggestions and how it has benefited your service quality.
#8: Original Photos
Use original photographs on your website instead of using free stock photos to stay ahead of your competition. We realize that a regular HVAC website design doesn't enable heavy investments in photographs. 
However, these photos help to create a long-lasting visual memory in the minds of prospective customers. Make sure they do not find the same stock photos on your website –  a bad brand image!
A small investment in professional and original photos might yield amazing returns to you. Place these photos on the top of your website so that your viewers don't miss them. Make sure these photos narrate a story in themselves and do not sit on your website like a fish out of water. 
Pro Tip: Go for photos from your work environment that portrays your work methodology.
#9: Have a FAQ Page
Although a FAQ page might not sound like a fresh idea for your HVAC web design, the key is about paying attention to details. Many brands do not take this page seriously – they include two or three standard questions with dis-interested answers. Here is where you can obtain an edge!
People are often not comfortable talking over calls for petty inquiries. There can be many questions circulating in the minds of your prospects regarding the HVAC business. Brands must anticipate these queries and provide a detailed explanation to the same in the FAQ section. This imparts an impression to the consumer that the brand takes its customers seriously. 
Pro Tip: Try to make this page as informative as possible – include the tiniest of details. Additionally, this would help in optimizing your website according to SEO norms.
#10: Include Chatbots
Chatbots are AI-enabled features that are capable of holding human-like conversations. Include a chatbox and see customer queries pouring down on you. More queries mean more prospects! Chatbots can handle multiple clients at once and also impart the benefits of a shorter response time – 75% of customers expect a response time as short as 5 minutes. Drawing from our previous point: people are at ease conversing with a chatbot as compared to a human teller.
The human resource gathered by incorporating these chatbots in your HVAC website design can be employed in the core operational activities of the business. This helps in improving man-management and facilitates optimum utilization of resources. 
Endnote
While we understand the importance of designing a top-notch HVAC website, it might not be possible for every business to spend its time and resources in creating such an appealing website. Thus, it is always advisable to leave the task to experienced professionals. 
Speaking of professionals, we at Build Media Group have the required expertise in online marketing which can benefit you and your business in numerous ways. Get in touch with us to equip yourself with an attractive HVAC web design, now! 
Liked this article? Here's what you should do next
Join our Private Facebook Group to get access to our ebook Marketing Hacks for the Wealthy Contractor. This ebook is the blueprint we use to generate over $1 Million in revenue for our contractor clients consistently.
Follow our LinkedIn Page, Twitter or Instagram
If you know another contractor who'd enjoy reading this page, share it with them.
If you'd like us to take your business to the next level then contact us for a free marketing strategy assessment.