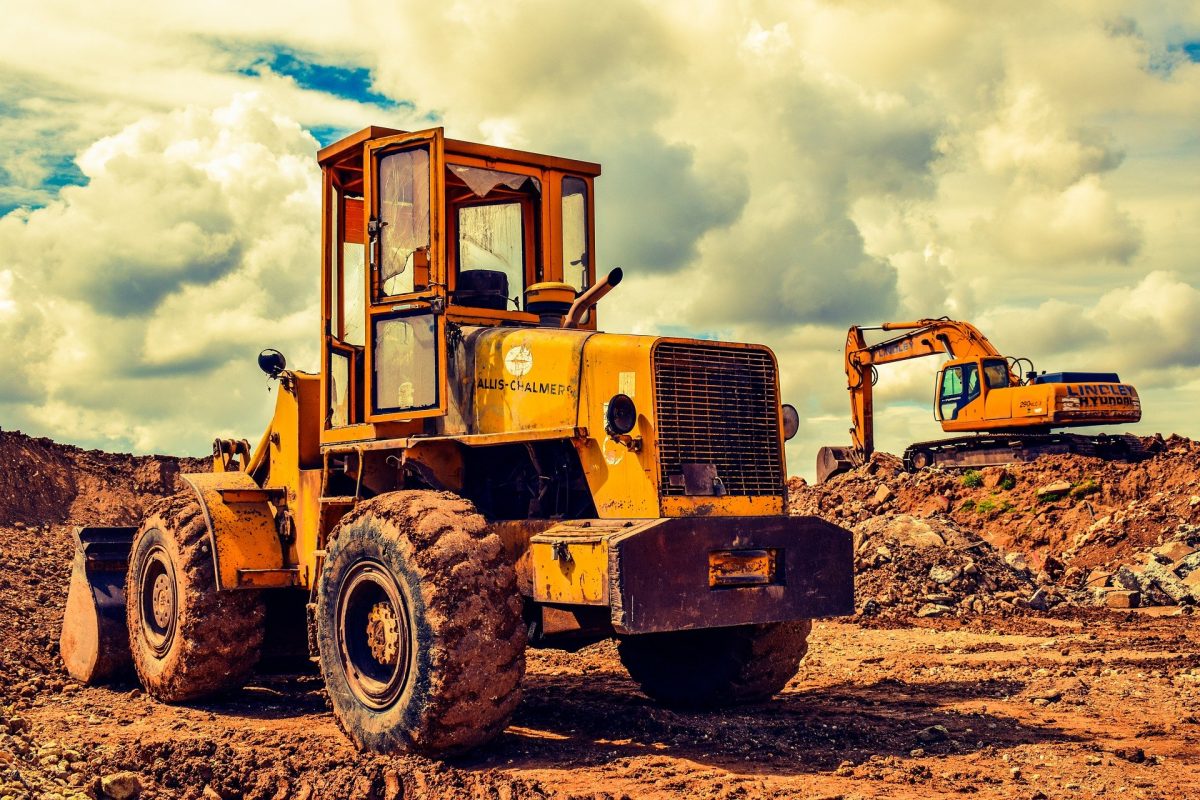 Construction companies and contractors usually don't think every day about how to improve their marketing plans. Businesses in the construction industry are busy developing different projects and talking to clients. Even though providing high-quality service and building a strong bond with your customers might result in some referrals for new jobs, today, word of mouth is not enough to promote your company.
What you need is a unique construction company marketing plan.
As COVID-19 taught all companies in different industries, business owners need to be prepared to reach out to potential clients without talking with them face to face. This means that you need to take some time off your busy day and dedicate it to improving your construction marketing plan. 
We understand that most business owners and contractors in the construction industry could be a little lost when it comes to marketing. There is no need to worry because we have created a complete list of construction marketing ideas. The best part is that you don't need to be a professional marketer to put them in place.
Now before explaining to you how to build a proper construction marketing plan, you need to know how spending time developing the perfect marketing strategy for your construction business will bring you numerous benefits.
Benefits of having a construction marketing plan
When you are involved in the construction industry, one of the main things you need to do is keep an eye on your competition. This is an important factor if you want to turn into an industry leader.
Most construction companies nowadays have a budget for their marketing strategy. This means that in case you never thought about having a marketing plan, it is time to get started. The majority of construction marketing ideas that we will introduce in the following section will help your business stay ahead of the competition.
Once you start using our construction marketing plan, it will bring endless benefits to your company:
Local customers will choose your company over the competition because you will have more online visibility.
Online leads for new projects will surpass the number of jobs you get from client referrals.
Your website will get more online traffic, which will improve your brand awareness among your target audience.
The company will start increasing exponentially and will transform into an industry leader.
We know all these benefits sound like the perfect scenario for every business in the construction industry. We are here to tell you that with the construction company marketing plan you will find below, all these benefits are possible to achieve.
6 Construction Marketing Ideas 
Since we don't want you to feel overwhelmed by this new world, you will start exploring. We are going to begin with simple strategies that will only take a few minutes. Then once we have covered the basics, we will give describe additional construction marketing strategies that might take more time to develop, but those will also bring you the most significant benefits.
1. Appear in Google Search Results
A key element that influences how successful your construction company will be, is if your potential clients can easily find you on the internet. In this regard, the most important place where they should find you is Google.
The majority of homeowners and companies will need your contact information to get in touch with you and inquire about your services. If you don't give them access to this information, they won't hire your company. To accomplish this, you can input all the basic information about your company in different online directories. However, the best platform you can use is Google My Business.
Creating a Google My Business account should be the first step of your construction marketing plan. In your profile, you can put all the information your clients need, such as an address, phone, business hours, website, among others. This ensures that when customers search for your business on Google, they will find all your company details.
2. Create an outstanding website
Once your customers can find your business information on Google, they will either call you or visit your website. There are more probabilities that they will visit your website since most potential clients like to research before hiring a new company for a project.
There are certain things you should have on your website if you want to make a good first impression. After your customers visit your website, they shouldn't leave without questions. The purpose of your website should be to lead all internet users to book your construction services.
Creating a company website also involves some aspects of marketing in the construction industry, like using language your clients can easily understand and images to entice them. You should design at least six pages for your website.
About Page: Here, you have the opportunity to tell your customers everything about your company. Let them see a human side they can relate to. Tell them how your company started and what is your mission.
Services Page: this one should be the most important page on your website. Show your customers all the services you offer and create a section where they can ask for a quote.
Testimonials: Potential customers will trust your company even more if they read positive experiences from former clients.
Gallery: upload all the pictures of the result of your projects.
Contact Page: Yes, it seems like repetition, but it is essential to put all the information on this page once again.
 3. Make the most out of Pay-per-Click ads
A crucial part of your construction company marketing plan is paid advertisement. Various online platforms offer this possibility, but here we are going to talk about the most popular one, Google. The PPC advertising that Google offers is one of the marketing ideas every construction company uses. 
The best part is that you can adjust this strategy to the available budget you have. You can also cancel the service whenever you want. Remember, when creating the ads, you need to keep a tone your customers will engage with. You can implement this type of marketing for a small construction company or a big enterprise. 
4. Always have fresh content on your blog
As you now know, one of the main things you need to create the perfect marketing for construction companies is building an amazing website. Additionally, to your website, you will also need to create content regularly.
Apart from the pages your website should have, mentioned above, you should also invest your time in creating a compelling blog. A blog will help you build enticing marketing in the construction industry because it allows you to inform your customers. 
You can answer the questions they might have, educate them about new techniques or tools in the industry, create guides or even lists. The possibilities are endless. You only need to take some time to investigate current topics and write. 
In case you feel the blog is too much work or even if you have no idea how to write a blog post, you can hire a freelance writer or a content creator, depending on your budget.
 5. Produce original video content 
Creating video content is one of the latest marketing ideas for your construction company. There is a great percentage of internet users who prefer to watch instead of reading articles. This is due to the lack of attention span in younger generations. Because we also want you to attract first-time homeowners, you need to attract this public through video content.
You don't have to create complicated and long videos. It is better to keep it short and simple. You could do short interviews with your employees, talk about the latest upgrades of your company or do a timelapse of one of your projects.
Once you have your video content ready to publish, you can upload it to your website on a new page or into the gallery. But, you can also create a YouTube channel where your customers can find all your videos. We advise doing both.
 6. Keep in touch with your customers through social media
Using social media can advance the marketing strategy for small construction companies. There are different social media profiles you can create, but for construction businesses, we advise using Facebook, Instagram and Twitter. This way, you can get started with these platforms, and when you are comfortable you can move on to others such as Pinterest.
The key to a great social media marketing campaign is engaging with your audience, do not make every post about selling your products. The great thing about social media is that it provides various tools for business owners.
Before you start to post on your profile, make a plan, know on which days of the week you are going to upload new images and investigate at what time of the day you will get more engagement.
Marketing for Construction Companies
If you follow this list, soon you will have an amazing construction marketing plan. Some of these strategies you will only have to execute once, while in others you will have to invest time to keep it up to date. Keep in mind these marketing ideas will advance your business and get you ahead of the competition. Don't think twice, and start investing in construction marketing.
Liked this article? Here's what you should do next
Join our Private Facebook Group to get access to our ebook Marketing Hacks for the Wealthy Contractor. This ebook is the blueprint we use to generate over $1 Million in revenue for our contractor clients consistently.
Follow our LinkedIn Page, Twitter or Instagram
If you know another contractor who'd enjoy reading this page, share it with them.
If you'd like us to take your business to the next level then contact us for a free marketing strategy assessment.