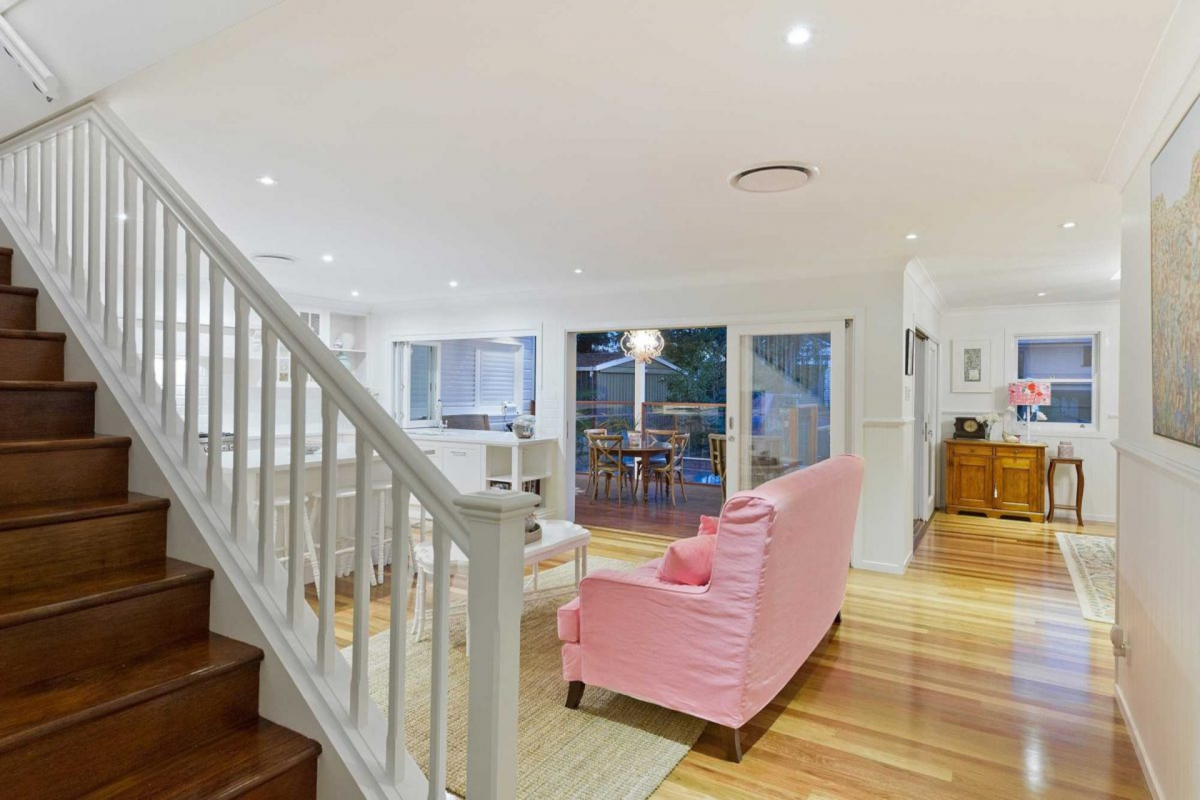 Cultivating a savvy online presence is crucial to growing your contracting business. Since most consumers use the internet to make an informed buying decision, your business needs to have a digital marketing strategy in place to enhance your home improvement advertisement efforts.
Your remodeling advertising strategy should cover all traditional and modern methods of marketing. To maximize the conversion rate of your home remodeling ads, your content needs to be current, authoritative and optimized to stand out against the competition.
Below we'll cover all the strategies your business should implement today to help grow your business for you.
Tips for Home Improvement Advertisement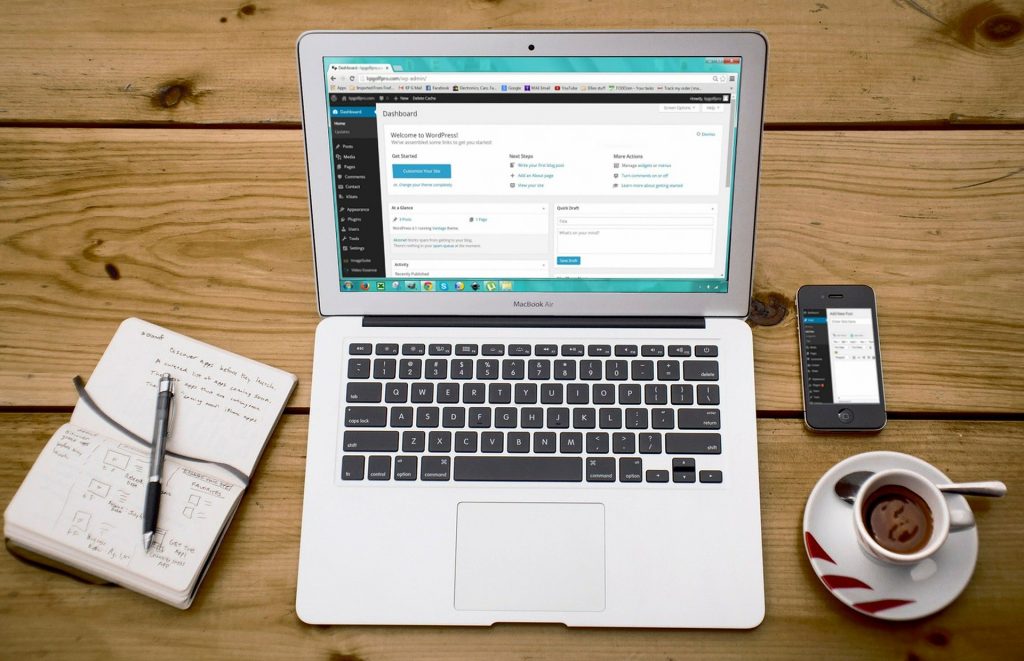 Tip 1: Build Your Website to Be Fast, Results Driven and Mobile Friendly
A well-designed website engages your target market and guides them to action. Your goal should be to create a great user experience by optimizing your website's aesthetic value and functionality.
A credible website will load within 3 seconds or you risk losing visitors. You'll want to keep navigation simple, intuitive, and uniform on every page. To accommodate mobile users, make sure you build your website with a responsive layout. On the backend, take care optimizing your website for SEO via metadata to drive leads and sales.
Taking the extra time to develop your website so it will leave a lasting impression on prospective customers.
Tip 2: Create Your Website Using Search Engine Optimization (SEO) Techniques
One of the most important aspects of home remodeling advertising is search engine optimization (SEO) and local SEO.
To improve the visibility of your website in Google and attract unpaid organic traffic, optimize your site and local listings. By doing this you'll be more effective in reaching your target audience and that can translate easily into sales and leads.
We suggest starting by including business-specific keywords and variations throughout your pages. This will help your business rank near the top of Google when a person searches for relevant services.
Tip 3: Implement Content Marketing Tactics to Drive Traffic to Your Website
Content marketing is all about creating a relationship with your audience. Instead of providing basic information about your services, expand your website to include a blog. Post DIY projects, topical lists relating to interior design and construction, or even a frequently asked questions section.
This is how you grow an active and engaged consumer base, show prospective customers that you're a credible source in your field and prove to Google that your website has authority. A key component of home remodeling advertising is attracting as many visitors to your website as possible and by using content marketing that is optimized per best SEO practises, you increase the chances of being discoverable to new visitors as they search for home improvement options.
Tip 4: Use Pay-per-click (PPC) Advertising
Pay- per-click advertising is a common paid online advertising model. This method charges you each time someone clicks on one of your ads, hence the name, pay-per-click.
The most common type of PPC advertisement is the paid search ad. Using targeted keywords that are relevant to your business, Google will display an ad for your company at the top of the search query for those keywords. This increases your company's visibility and relevancy online. If you need leads right now, this is a great way to get them.
Pro tip: We suggest tailoring you paid advertising to seasonal home remodeling ads (ex: in the summertime, advertise deck services).
Tip 5: Rank Your Business for Google's Local Pack
Whenever you search for a service online, Google shows a map among the search results with a list of relevant businesses, that is Google's local pack.
You should aim to get your business to rank in the local pack. To do so, claim your Google My Business page. Then, optimize it by filling out all the content (location, hours, contact information). You must also make sure your actual website is optimized for your local service area as Google will cross check that. Lastly, to build authority get reviews up for your business.
To take it a step forward, post your business information on online directories (Yelp, Home Advisor).
Tip 6: Take Advantage of Email Marketing to Engage Your Audience
If you want to shore up your home improvement advertisement methods, start using email marketing. Most people check their email at least once a day so sending emails to prospects and customers is a great way to keep in touch.
You can advertise any specials or new services, share brand new blog posts, or any other type of promotional materials you feel are relevant. Not only are you improving your brand awareness, but promotions may trigger a sale. We also suggest using email automation to send welcome emails and start building a relationship right off the bat.
Pro tip: To build your email list, create a lead magnet (a free eBook, coupon, or cheat sheet) in exchange for emails.
Tip 7: Leverage Your Social Media Presence for Free Home Improvement Advertisement
Social media is a major key in growing your brand, building customer loyalty and increasing engagement. Your business should be consistently active on social media and integrated within your website.
Networks to consider are Facebook, Instagram, Pinterest, YouTube, & Twitter. You can add widgets to your website that feature your social media feeds and upload your home remodeling ads across your socials for free advertising. To take it a step forward, consider running paid promotional ads if your budget allows it.
At the beginning of every social media campaign, it's best to map out what you want to do. For example, create a social media schedule for your home remodeling contractor business to stay on top of things so you're not as overwhelmed.
Tip 8: Introduce Video Marketing as Part of your Home Improvement Advertisement Campaign
Video is an incredibly popular marketing format and one you should take advantage of to grow your business. A good video marketing strategy will increase engagement on your social channels, educate consumers, reach new prospects and help drive sales.
There's many different types of videos you can create like demos, brand videos, event videos, expert interviews, how-to videos, and reveal videos. You'll want to keep videos short (within 2 minutes), share them across all socials and incorporate them into blogs to boost your home remodeling advertising quality.
Pro Tip: Include a video on your landing page to help your website rank higher in Google.
Tip 9: Create A Plan to Measure, Track and Analyze Analytics on Your Home Remodeling Advertising Campaigns
This is one of the most important aspects of digital marketing. You want to make sure the work you're doing is effective in its intended purpose and the only way to know for sure is to measure, manage and analyze your performance.
Google Analytics is a user-friendly tool you can use to uncover data about your website that can be used to enhance your strategy. We suggest paying attention to your website's conversion rate to see if your methods of attracting leads are working. With this information, you can take out what isn't working and tweak what's proving to be helpful. By developing a benchmark, you can work towards improving your future campaigns, and budget for paid ads more effectively.
The Best Old-School Home Remodeling Advertising Strategies to Consider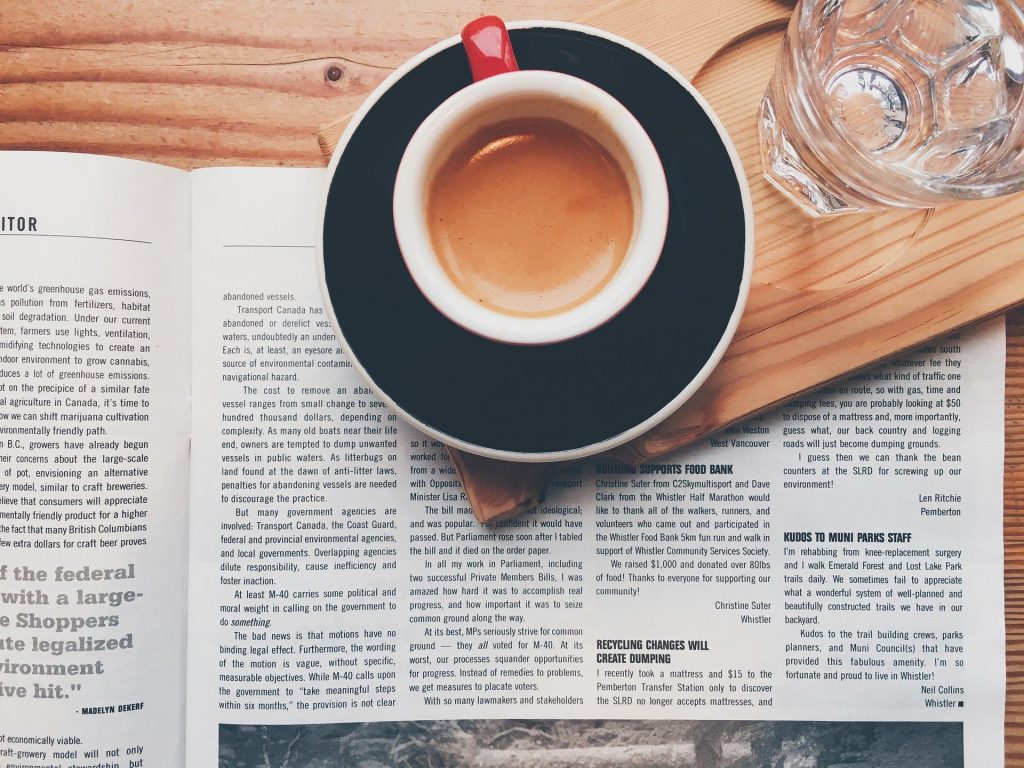 Functional Marketing Materials
Any marketing materials you create should immediately represent that your business is home improvement related and you should aim to be as creative as possible in your execution.
Most businesses create business cards, brochures, or fliers and often people will throw those out. We suggest getting creative with your promotional items and offering customers something they can use. You can make notepads in the shape of a hammer and include your contact information. Branded pens are another classic. Other home improvement related items include magnets in the shape of hard hats or paint cans. A well-designed idea is functional and appealing, guaranteeing that your business stands out in the minds of customers.
Boost Remodeling Ads by Offering Incentives
Incentives are a great way of grabbing the attention of potential customers. You don't need to offer huge discounts to drive traffic, but the right incentive offered in the right place can motivate a customer to act.
Popular incentives that you can use to enhance your home improvement advertisement campaigns include free consultations, referrals and contests on social media for gift cards. If you include a call to action and emphasize the dates that these offers apply to, you help provide a sense of urgency.
Use Creative Signs for Home Remodeling Ads
Do something different from everyone else. If you feel like your home improvement advertising is lackluster or similar to what your competitors are doing, break away from the pack and take some creative risks with your signage. If you're worried about customers skipping over your advertising, considering a soft reboot for your brand image is worthwhile.
We suggest doing some research into color theory, contrast, type and fonts. You'll want to avoid any clutter, keeping your signs legible and the message visible. If you want to take some risks, inject some humor and personality into your campaigns. Home remodeling ads should reflect your business and be memorable at the same time.
How to Use Social Media for Home Improvement Advertisement
Millennials and younger digital-savvy consumers are becoming homeowners which is why social media has fast become an integral part of any marketing campaign. Your target market is most likely using social media to find inspiration for renovations and to scout potential businesses to work with. So, if you want to grow your business using free home remodeling advertising methods, it's time to take your business' social media presence seriously.
Here's some things to consider
Know your Target Audience
If you want to achieve your goal of growing your business you need to understand what your goals are. Once your goals are clarified you need to narrow down your target market to guide your digital media strategy.
Your target audience will influence every single facet of your social media campaigns so develop audience segments as well (ex: segment via seasonal needs or family households vs single households).
Use the Right Channels
Now that you know who your target audience is, you need to figure out which social networks make sense for your business. For example, if you mostly focus on couples 30-50 years of age, you'll want to use Instagram, Facebook and YouTube because these are the most popular platforms.
You can also consider using other channels to help supplement your strategy such as Pinterest. We suggest researching social networks beforehand to really understand the pros and cons of each to help you make the most informed decision.
Create High Quality Content
Social media is all about combining eye popping visuals (images and videos) with great written content to market your brand. Take the time to learn how to capture good pictures and videos that look professional and familiarize yourself with editing software.
Your written content should be engaging and versatile. Display your industry knowledge by explaining why you choose a certain style for a renovation and pair it with high quality pictures of your work. Post testimonials to your social networks so prospective clients can build trust in your services. Create topical posts about the holidays or #ThrowbackThursday to show your followers a more relatable side. Take the time to craft posts about why you love what you do and what motivates you so people can connect with your brand on a deeper level.
Spark Engagement with Followers
Your goal with social media is to build an engaged community of followers. This will take time and effort but it should be prioritized so you don't fall behind. You should check your socials everyday and review any activity, reply to reviews, comments or messages.
Another thing you should do is create a call to action with your posts when possible. If you post about an interior design for a kitchen, finish the post by asking your followers what's their favorite style. If you share a recent renovation, ask your followers to tag someone that would love that style too. Use the story function to repost your new posts to remind people to visit your page.
Measure and Analyze your Results
At the beginning of every campaign, you outline your goals so that later on down the line you can assess if you've achieved them. To measure and analyze your results, create a social media report where you track your engagement (number of posts, likes, replies, profile views, etc) on each social network.
Try to analyze that data by theorizing why you got the results that you did. If you're not happy with the number of likes you got on a post in relation to your followers, consider the possible factors behind that. Was it posted during a slow time of day? Did the post include a call to action?
It's worth nothing that every social media network has their own built in analytics that you can access as well in addition to Google Analytics.
Example of a Social Media Schedule for a Home Remodeling Contractor
We suggest creating a social media content calendar where you plan your posts out in advance (2 weeks to a month) to save you time and truly optimize your social media presence. This calendar should have the following:
Date and time of each post
Picture or video for the post
The accompanying caption and hashtags
Any social media accounts to be tagged in the post
You can use websites such as Hootsuite or Sendible to create professional social media calendars as well.
Effective Home Improvement Advertisement: Conclusion
Marketing is all about getting the word out there and the internet is exactly where you should be looking towards to help grow your business. Creating a comprehensive digital marketing strategy involves the use of your website and social media accounts combined with great content marketing, paid advertising and analytics to grow your consumer base and keep them engaged.
The methods that we covered in this article are proven to increase your leads and sales if done properly. In the end, execution determines if your home remodeling advertising efforts are successful. To distinguish your business amongst the rest, take the time to implement some of the steps we suggested and watch your brand grow!
Liked this article? Here's what you should do next
Join our Private Facebook Group to get access to our ebook Marketing Hacks for the Wealthy Contractor. This ebook is the blueprint we use to generate over $1 Million in revenue for our contractor clients consistently.
Follow our LinkedIn Page, Twitter or Instagram
If you know another contractor who'd enjoy reading this page, share it with them.
If you'd like us to take your business to the next level then contact us for a free marketing strategy assessment.