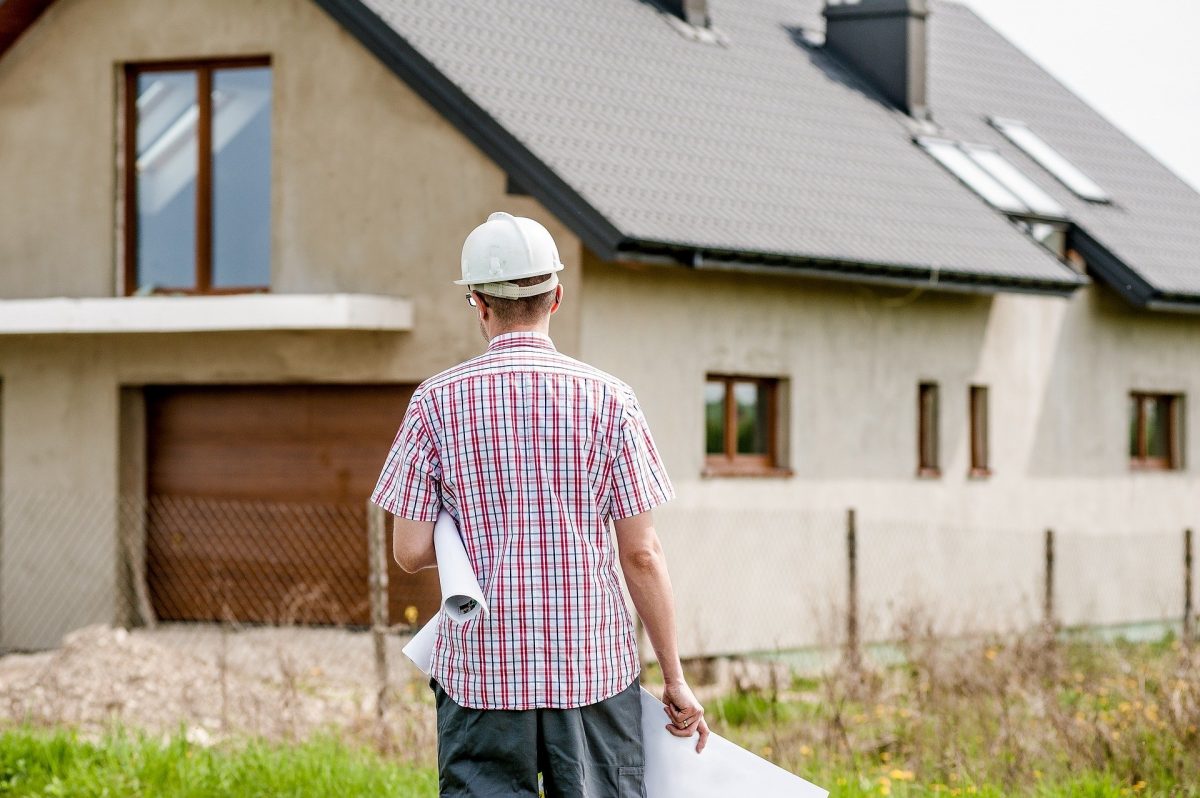 The main task of every home builder is to create the perfect house for your client. You might find some obstacles that affect the initial budget or even some problems within your team during the job. However, those issues you can resolve through planning and communication. One thing that is difficult to achieve and can affect your business is getting new customers in the long run. Luckily if you have a great home builder marketing plan, you won't have to worry about anything.
As a home builder, you have to worry about many things during the day. You have to make sure your team is achieving all the goals on time, meet deadlines, update your client on the progress of the project, plus to solve any problems that might appear. Since you have to focus on your daily tasks, you shouldn't also have to spend time changing your marketing strategy because it is not working.
Creating the ideal home builder marketing plan is easy if you have the right strategies. Nowadays, home builder marketing is not as easy as before. Banners, newspaper advertising, TV commercials are not the places where you should be investing in your advertising budget.
We live in a digital world that can connect every business on a global scale through online platforms. This means the internet is also changing the way customers purchase services and products. Whereas in the past they would see your ad and call your company. In 2020, that is not the case. People now like to investigate and read several reviews before buying. That's why you need to adapt your home builder advertising plan to this new era.
Because we want your business to grow and gain brand visibility in the industry, we created a list of the top 9 home builder marketing strategies. 
9 Marketing Ideas for Home Builders
The list you will find in this section will help you even more if you follow it as a guide. We will start with simple steps you are probably already familiar with, but that needs some changes. In the end, you will find other home builder advertising ideas to attract new customers.
1. Have a compelling and optimized website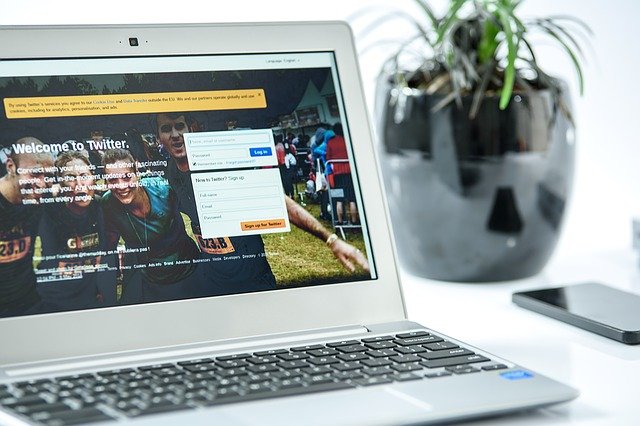 The first logical step is creating a website because if you do not appear online, you will be invisible to potential customers' eyes. Once you have a website for your business, make sure it has all the information people would ask for, such as phone number, business hours, prices, and email, to ask for quotes.
You can also go a step further, adding photos and videos to your website, showing potential clients the quality of your work. Another essential element you need to consider when organizing your website is applying Search Engine Optimization (SEO).
If you have never heard about SEO until now, the good news is that it is never too late to implement SEO strategies on your website. Some know SEO strategies are making your website mobile-friendly, making sure it just takes a couple of seconds to load, and adding keywords to your titles.
The way SEO will impact your business is because it will help you rank higher on Google. This is a crucial factor that can take a small enterprise and turn it into a big company, since it will expand your online visibility. 
If you wonder why ranking higher on Google matters, most people do not go to the second page in Google or even look beyond the third result. If you are not part of those first positions, your business won't attract as many clients as you would want.
To implement SEO strategies on your website, you can hire an expert who will know how to make your website rank higher in Google or learn yourself. We recommend that if you have the time, taking classes on SEO strategies will give your business endless benefits.
2. Publish testimonials from your customers
A great way to attract more customers is by providing every user that visits your website with testimonials. When people decide to build their dream home, they will make sure anyone they hire is qualified and experienced to meet all their expectations. If you show them other people liked how you handled the project and loved the result, potential customers will be more eager to hire your services.
If you want to make the testimonials are more attractive for internet users, you could include before and after pictures. Even better, you can record a time-lapse of the whole process and upload it to your home site. You can even ask your clients to share those testimonials on their social media profiles, which will get you more digital exposure. 
Some testimonials can be short, while others can be complete stories. It is entirely up to you. However, you must keep all the sections organized. You could do a timeline of your projects or classified your jobs by its size.
When you are uploading images and videos to your website, remember to put an ALT text description. That way, you'll also apply SEO to all the media on your website. 
3. Keep up to date you email list
Using your email to promote your products and services is the central part of your home builder marketing plan. This is a marketing strategy that works to maintain your current customers and attract new ones. For the clients you already have, you can just set up a monthly newsletter informing them about promotions and discounts. 
New customers sometimes want to get a quote from different companies, and then they will decide which one they like the most. A factor that can help you get ahead of the competition is keeping in touch with them without compromising.
You can make these newsletters entertaining and informative at the same time. Some can contain articles, while others could be surveys as a way to engage with your clients.
4. Promote your business on industry websites
Promoting your business on these types of websites can help you obtain a good reputation within the industry. In industry websites, you can earn the attention of a specific audience interested in purchasing your services.
One of the websites where you can start is Houzz, a large platform that connects potential clients with experienced home builders. In Houzz, you can add pictures showing people your latest projects. Here your customers can also leave comments and reviews, which will allow your business to gain more visibility.
Houzz is the ideal place if you want to highlight your business's unique characteristics, such as working with sustainable materials. However, that is not the only website where you can promote your business. Zillow, Realtor.com, and Neighbourhood Housing Services, among others, are prominent websites in the industry that can exponentially help your company grow.
5. Get good online reviews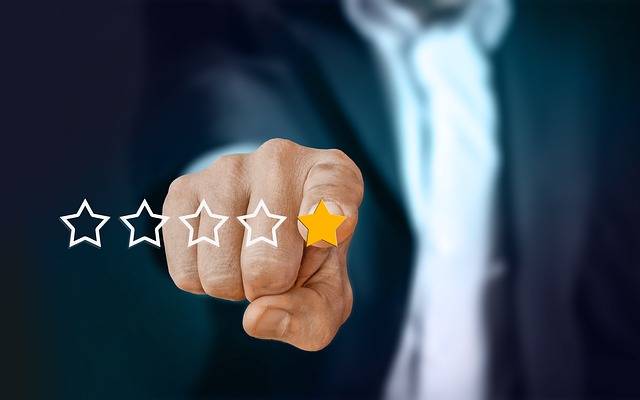 The majority of people use Google as their predetermined search engine, and therefore this is the leading platform where they should be able to find your business information. To achieve this, you can create a Google My Business(GMB) account to increase your online exposure. Also, Google My Business allows you to share posts, interact with potential customers, and lets your current clients leave reviews. 
Every review you clients write, plus the number of stars they give your profile, will also influence your Google position. Then, if you get a bad comment, you shouldn't get into an argument. Instead, show your interest in their feedback and if there was a mistake, apologize. Since all of this is public, your clients will see that you also listen to them apart from being a high-quality service provider.
Even when Google is the most popular search engine, you can also create a business profile in Yelp or reviewing sites like Avid Ratings.
6. Create a blog for your website
Think about how many websites a potential client has to visit, trying to educate themselves about the process of building their own house. If you offer that person just one place where they will find the service they are looking for and all the answers to the questions they might have, there is no doubt you will be their number one choice.
The best way to educate your customers and improve your home builder marketing is by creating a blog for your website. All the content you create needs to be industry related. In case you have no experience writing content, you could hire a team of content writers, plus an SEO expert.
An SEO expert will optimize all the content while the writers investigate popular topics and create the pieces. Depending on your budget, you can decide how many people you want to hire. It is essential to clarify that you can make all types of content FAQ'S, lists, reviews, or even videos.
7. Advertising on Facebook
Although we could group all social media advertising under one big category, the truth is that every platform is unique, and they offer different benefits to a business. That's why we are going to start with Facebook, the most popular social app.
The same way you create a free personal account on Facebook, you can connect your profile to a Business Page. There you will have to enter all your business information, a short description, and two pictures. Once you create the business page, you will have unlimited posts to engage with your customers. But that is only the free part that Facebook offers. This platform also gives you the possibility to purchase paid advertisements.
Many people like Facebook advertising because it gives you the possibility to choose your target audience. If you don't have a clear idea of who your ideal customer is, you might have to try a couple of times, changing the audience and seeing how it works. Otherwise, go to the demographics option to select the location, age, gender, income, and other variables that describe the type of clients you are looking for.
8. Have YouTube and Instagram accounts
A vital aspect of this business is showing your customers what you can do, and you are not going to convince only with good reviews and well-written articles. Seeing is believing, and that statement can be a game-changer in the industry.
If you prefer videos over images for your home builder marketing plan, your go-to platform is YouTube. Uploading videos to your channel will not cost a single dime, but if you want to advertise on YouTube, you will have to pat cost-per-view. Then, every time someone sees your ad, you will have to pay even if they end up skyping it.
Both options are suitable for the home building industry, but we recommend the first one. Creating videos about your job is not difficult, and they don't have to be long. Three to five minutes is enough.
In case you think photography works better to promote your business, create an account on Instagram and Pinterest. These platforms are known for their particular picture content, and they offer a place where you can stand out.
9. Influencer Marketing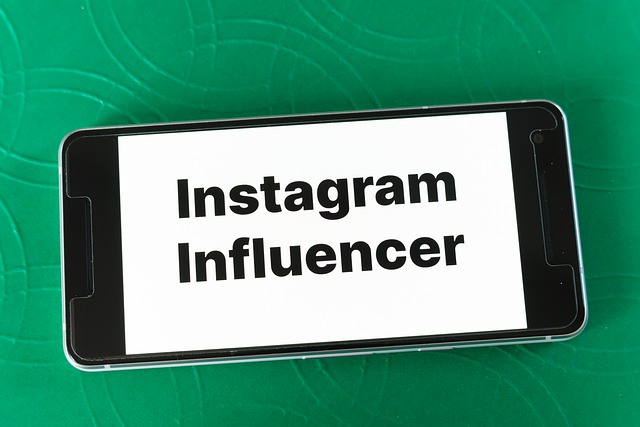 When you want to take your home builder advertising strategy a step further, you need to adapt to the latest tendencies. Influencer marketing is one of the newest forms of marketing that is working for every industry.
An influencer is mainly a person who has a large social media platform with many followers. Influencer Marketing consists of making a partnership with this individual in which you will pay them a certain amount of money, and they will post about your company.
You don't need to spend several hours looking for this individual within the different social media platforms. There are online tools that can help you with this task, such as Hepsy.
Home Builder Marketing Plan: Final Thoughts
It doesn't matter if your home builder business is brand new or if you already have several years of experience in the industry. All these marketing strategies will bring you more customers and higher digital exposure. Don't feel overwhelmed with the magnitude of the list. Take it step-by-step, and once you get to the last strategy, you will be a complete expert. Believe us; you don't need a higher budget for your marketing, just the right plan for your company. 
Liked this article? Here's what you should do next
Join our Private Facebook Group to get access to our ebook Marketing Hacks for the Wealthy Contractor. This ebook is the blueprint we use to generate over $1 Million in revenue for our contractor clients consistently.
Follow our LinkedIn Page, Twitter or Instagram
If you know another contractor who'd enjoy reading this page, share it with them.
If you'd like us to take your business to the next level then contact us for a free marketing strategy assessment.