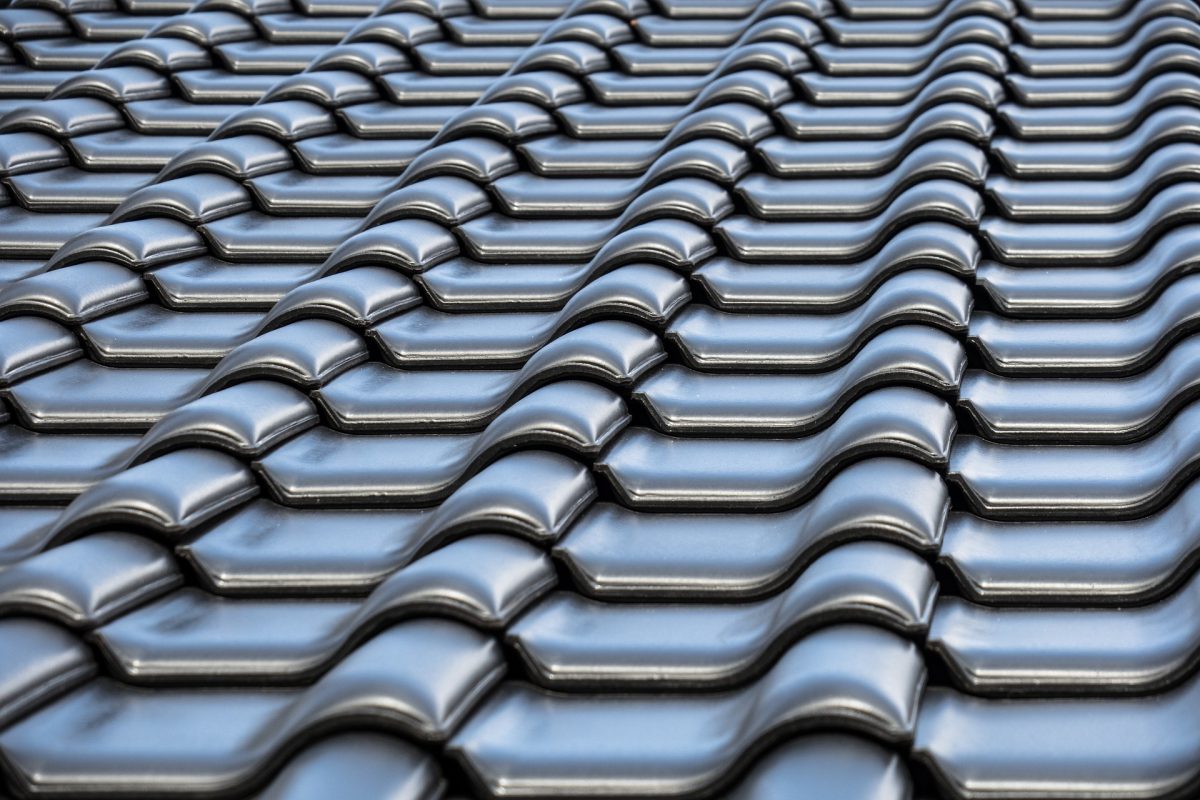 Whether you're a long-time roofing contractor or just starting up your own roofing business, it can be difficult to promote your company if you're not properly strategizing your roofing ads.
The fact that commercial roofing companies are bringing in higher revenues, and privately-owned roofing businesses are continuously growing, means there's a great opportunity for you to expand your roofing practice. However, it also means more competitors. This is where strong roofing advertisement tactics are required to put you above other roofing companies.
Now, we're well aware that coming up with effective roofing marketing ideas can be a massively challenging part of your job. The reason being, you might not be a professional marketer; just an expert roofer. It's nothing to panic over though. Below, we'll provide a list of 8 fail-safe roofing advertisement ideas to help you successfully enter the roofing business, and to keep your business in the game.
1. Be prepared to use online roofing ads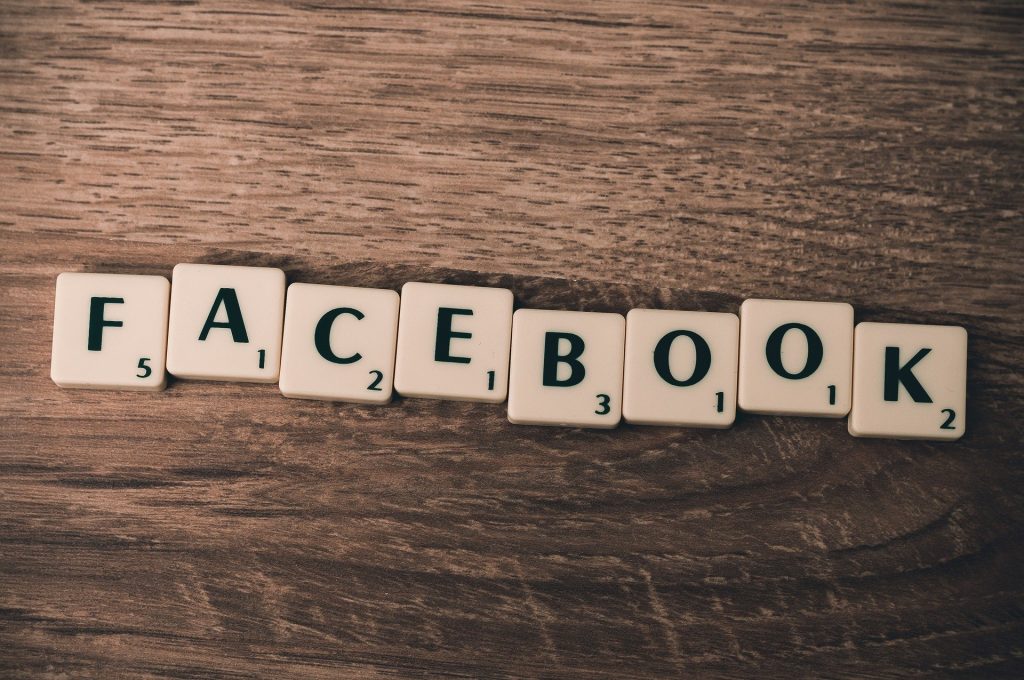 Mobile advertising will likely be your best shot at gaining customers quickly since everything is online nowadays. Consumers tend to use mobile searching as their primary source of information. They're also more likely to make contact with a company — or make a purchase — sooner, through online interactions with a company. Even if potential customers don't reach out right away, there's a much higher chance of business exposure for you if your roofing company has a solid online presence.
In order to establish a good mobile roofing advertising strategy, it's important to prepare the essential set of information that prospects are seeking out during online research for a product or service. The following are a few crucial pieces of information to include in your roof ads:
Phone number
Location (map and directions)
Hours of operation
Service description (what type of service does your company offer? E.g. commercial roofing, emergency roofing services, weather protection roofing, residential roofing, and so on).
Special deals and vouchers (if applicable)
Customer reviews and ratings
Although there is plenty of information to communicate to your prospects, you don't want to overwhelm them with too much text. Ideally, you should express all of the necessary information in a succinct and engaging manner. You can always insert links to lead mobile users to more sources of information, if they want additional details.
2. Use pay-per-click (PPC) roofing ads to promote local and seasonal services
Understanding what the people within your target market need is essential for any business. Find out what the seasonal needs are among your community, and build your roofing work around those needs.
For instance, you can make money from bad weather. Whether it's emergency services for storm damage, inserting gutters for pouring rain, or windstorm preparation and damage prevention. You can use these services to your advantage, as long as you know who you are marketing towards. Certain areas lack rainfall throughout the year, which may lead to customers wanting rain barrels for water conservation purposes.
Once you have an idea of the services you can provide that hits your target audience, PPC advertising is an efficient way of getting customers to notice and engage with your business. It's generally a pretty quick process of setting up a PPC ad, and can be changed whenever. This can be useful for your roof contracting business, if you're constantly trying to modify your roofing ads to fit your prospects' needs. For example, if you know a storm's coming soon, you can quickly manage your PPC ad to display information such as the following:
Emergency roofing services
Roof replacement services
Roofing damage and prevention services
Operating 24/7
Be Specific
You can also be specific with the type of roofing services you provide, so that potential customers know whether you offer exactly what they're looking for. Here's a list of different types of roofing that homeowners and commercial building owners might search for:
Flat/ low slope roofing (Rolled roofing, Built-Up (BUR) roofing, Membrane roofing (PVC/ EPDM/ Neoprene))
Asphalt Composite Shingles (popular in North America)
Metal roofing (Standing Seam/ Shingles or Shakes)
Wood roofing (Shingles/ Shakes)
Clay roofing
Concrete roofing
Slate roofing
Synthetic (Rubber) roofing
Eco-friendly roofing
If you can narrow down what you specialize in, the people who require the services you offer will be more likely to consider your business for hire.
Additionally, an important aspect of PPC ads is the use of keywords. So, make sure you're choosing what you include in your roofing ad wisely, in order to reach more prospects. Google also provides geographically specific advertising. This means you can target a local area to display your roofing ads. Localising your ads is significant, because you want your roof ads to be relevant to the needs of the community you're advertising to.
3. Use unique selling propositions (USP) to make your business stand out against competitors
You can put yourself ahead of your competition if your company offers something unique that others don't. Since there are many roofing companies out there, you can imagine how repetitive and unoriginal some businesses' marketing tactics can be. It becomes increasingly more difficult, the more competitors there are. For that reason, one of the most effective marketing strategies is having a USP.
Take a look at the list of potential USP ideas below, in order to avoid unattractive and unoriginal roofing advertisements.
Advertise towards your target market
Lead your roofing ads with who you want to see, and respond to, the ads. If your company mainly provides services for commercial buildings, then mention that clearly on your roof ad. Or maybe your company works on residential homes, in which case, make that stand out on your roofing ads.
If you can find a niche market within your community, that would be a great way to advertise your roofing business as well. For instance, eco-friendly roofing can be used to your advantage. While it's likely that most, if not all, roof contracting companies are able to work with environmentally friendly roofing materials, they don't advertise themselves as the "eco-friendly" roofers. However, labelling your own business as such will catch the eyes of environmentalists around your community.
Focus advertisements on the type of roofing you specialize in
As mentioned in the PPC section above, you'll have a better chance at success by being specific about the services that you offer.
If your services include custom roofing, make that your main selling point. Leading your roofing ads with a particular type of service that not all roofing companies offer is a great way to draw the attention of prospects.
Advertise the type of roofing materials you use, and the type of roof your company specializes in. Perhaps your company's expertise lies in low slope roofs, or steep slope roofs. Or, maybe you're good at modernizing outdated roofs in historic neighbourhoods, while maintaining the classic look and essence.
Use company guarantees to gain attention from prospects
Drive your business by offering guarantees to your customers. Whether it's an annual inspection that's free of charge, or a guarantee leak proof job for a particular number of years. You could also advertise your company's promise on the date of completion for roofing projects, and offer a certain percentage discount per week if a project is behind schedule. This gives potential customers a sense of trust and security with your roofing company.
Mention company awards and honours to show competence
Even if you only have small community awards, you can still use those to your advantage. Any kind of positive local recognition can help your business grow.
You'll want to mention your achievements along with other USPs, as your awards alone won't provide enough information to completely win over potential customers.
4. Work on effective content marketing for roof ads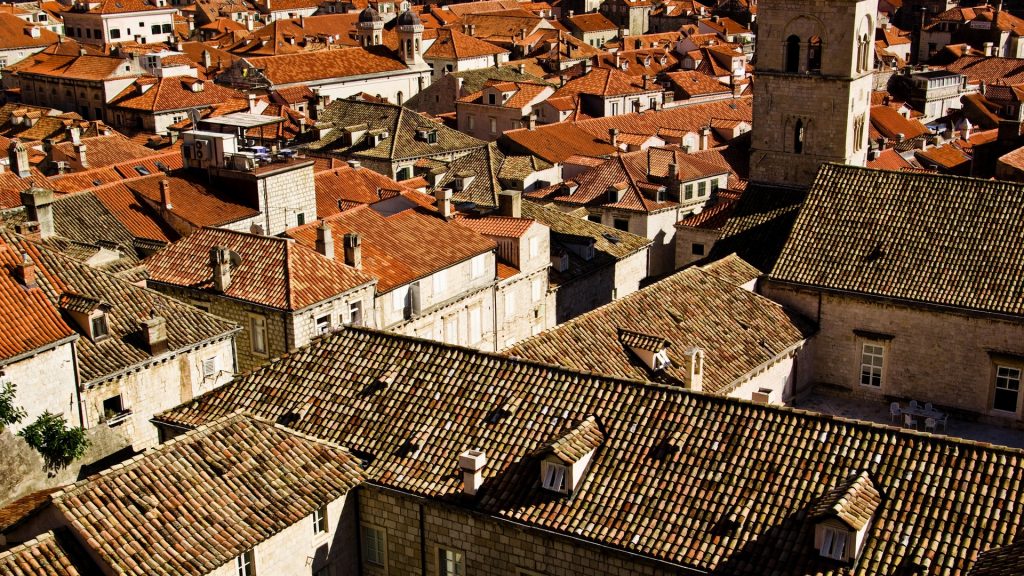 Get ready to roll up your sleeves and create significant content for your social media platforms. There are many ways you can improve your content (information), and the way you choose to share it with your prospects.
A great place to start is building a strong landing page for your roof contracting business. A good landing page includes calls to action (CTA), leading people to engage with the company in some way. An effective landing page will generate large conversion rates, which means a lot of potential customers checking out your company's main website, or requesting your roofing services, after being redirected by your awesome landing page.
Beyond landing pages, there's also the matter of social media spaces such as Facebook, Instagram, Snapchat, and more. You might want to decide for yourself which platforms you think would be suitable for promoting your roofing business.
Posting tutorials or DIY solutions to give potential customers a glance at what you do, and how you do it, could easily go in the box of smart roofing advertising ideas. Another great idea is posting before and after photos of a roofing project, and sharing a bit of the progress in between. If you post your content on as many platforms as possible, it will give you a higher chance of reaching a greater audience.
You can use YouTube, IGTV, and Facebook video posts for long form content. Whereas for quick content, you can post temporary photos or stories on Instagram, Facebook, and Snapchat, to keep customers engaged with your business.
5. Build a good rapport with consumers online and in-person
Simply having a good presence, and communicating well with customers, online isn't enough for your company. You must show up in the same way in person, so that your customers know you're true to your word. Also, don't forget to bring some business cards with you wherever you go. You never know when you'll want to give one out. A business card is a great initial contact with a potential customer. From there, you can start building a good rapport with them.
In the long run, maintaining a positive relationship with customers will open the door for more business opportunities down the road. For example, you'd be able to ask previous customers to refer you to their peers, and they'd be more likely to help you out.
Additionally, you may ask previous customers for permission to advertise your roofing business in front of their properties (your project sites). In exchange, you could offer them discounts for future roofing services.
6. Retarget your roofing advertisements to build brand awareness
Have you ever searched online for, let's say, a pair of sunglasses, and all of a sudden, you're seeing sunglasses ads for the next week or so, no matter what site you're on? That's ad retargeting. This method is also one of many great roofing ad ideas that can help introduce your business to new prospects.
The information that prospects search for on the internet is sent to retargeting platforms. This is in order to create advertisements that are relevant to the prospects' previous searches. This way, your roofing advertisements will reach people who actually have an interest in roofing.
You can create retargeting campaigns through Facebook ads and Google ads. You just have to go into the ad manager on each account, and follow the steps to set up your campaign. Using this marketing strategy, you'll be sure to boost your brand awareness in no time.
7. Include old school methods for roofing advertisements
Don't shy away from using traditional ways of advertising. Paper ads and yard signs can still be quite beneficial for growing your business. Handing out flyers or door hangers let the people in your community know that you're local, and to think of contacting your business if they ever need roofing work done on their home.
Many people I know, including myself, own a collection of business cards and flyers in a drawer at home. Even though a prospect might not require the services being offered to them at the time of your ad delivery, they can hold on to the offer until they do need it.
8. Drive your business with the power of testimonials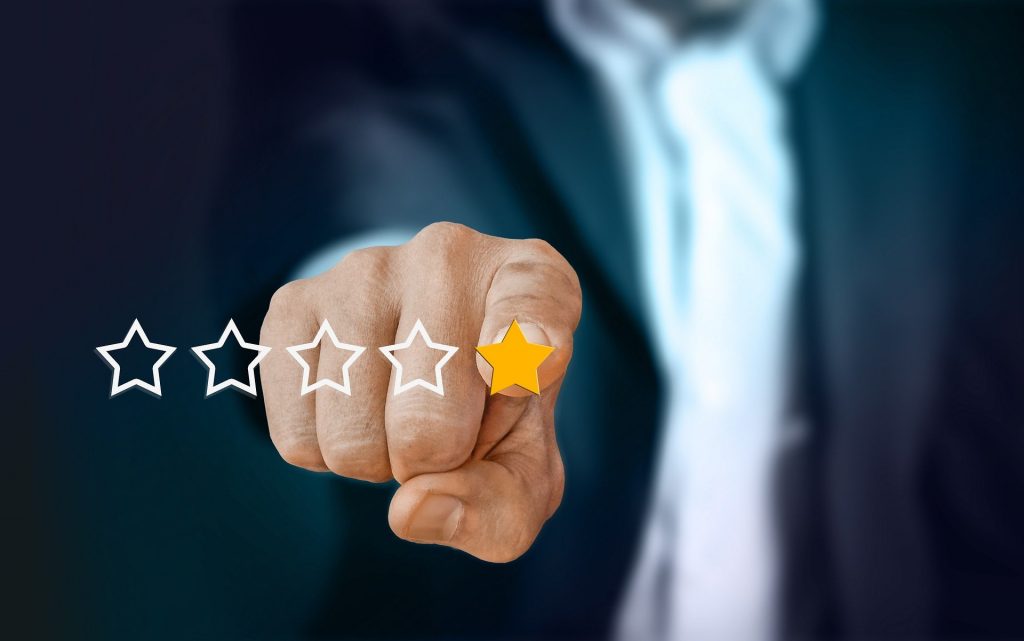 Last but not least, word of mouth is probably one of the best ways of gaining new customers, and building a good reputation for your company. The concept of relying on testimonials seems pretty simple. However, you shouldn't just sit back twiddling your thumbs, expecting all of your previous customers to go around talking up your roofing business for you.
If only a small percentage of your customers actually take the generous step of recommending you to people they know, then you're not making the most of your roof advertising through testimonials.
In order to be successful with this method of business promotion, you should be ready to put in the work for it. For instance, you can take the initiative to expand upon a positive review by asking for the consent of a customer to quote their supportive review regarding your roofing services. You can repeat this with several customers. Then, you can use the quotes you've gathered, and put them on your website, and on your roofing ads. Not only will prospects gain more interest in what your company has to offer, it will hopefully prompt them to leave reviews of their own after experiencing your services as well.
Final thoughts on effective roofing advertisement ideas
As you can see, there are plenty of ways to build brand awareness and bring in more business for your roof contracting company.
Ideally, you'll want to incorporate a good mixture of the roofing ads examples in the list above. It's important not to just have one route of advertising, but to take advantage of many smart ones. This way, you'll reach a wider range of prospects in a shorter period of time.
Finally, don't forget to keep your company image in mind when crafting advertisements. You want to make sure that the content you put out is consistent with your brand, and how you want your customers to view your company.
Liked this article? Here's what you should do next
Join our Private Facebook Group to get access to our ebook Marketing Hacks for the Wealthy Contractor. This ebook is the blueprint we use to generate over $1 Million in revenue for our contractor clients consistently.
Follow our LinkedIn Page, Twitter or Instagram
If you know another contractor who'd enjoy reading this page, share it with them.
If you'd like us to take your business to the next level then contact us for a free marketing strategy assessment.