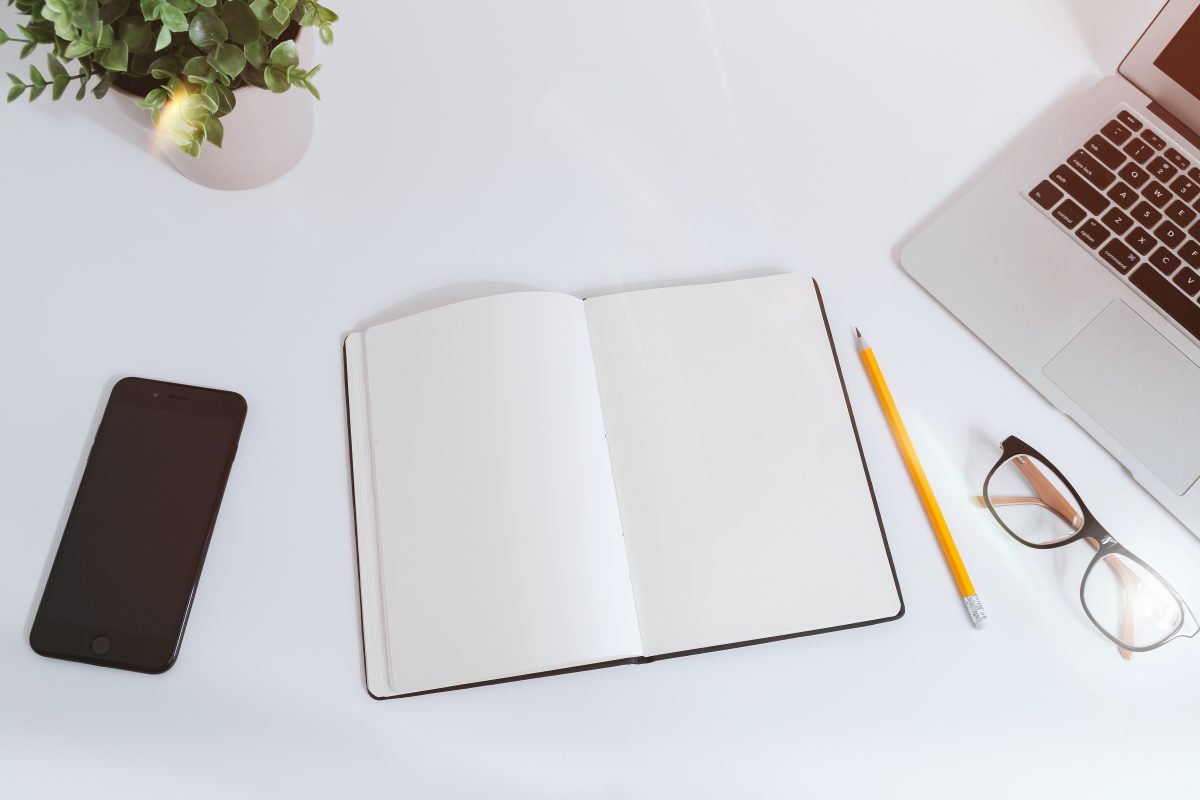 An effective marketing strategy is essential for any business that strives to grow revenue. For a home service business, marketing can be used for attracting new leads and expanding the existing customer base.
In our years of experience providing digital marketing services to our clients,  we have come up with and tested hundreds of effective marketing strategies for home service businesses. In this article, we have summarized over a hundred marketing ideas you can use to expand your business, reach the right kind of audience, and get your message across in the most effective way possible.
In this article, you will learn:
Why content is king in marketing
How to create online marketing ads
How media marketing is super effective
Why you should use Google My Business
Different ways you can do Local SEO
Without further ado, let's take a look at various marketing techniques and see how you can make the most of them to help your home service business grow.
Being a business expert is not an easy task, and figuring out a marketing strategy may seem daunting. We structured this article in the following way to help you understand marketing strategies based on our existing knowledge, business needs, and the amount of time on your hands:
Beginner
Intermediate
Advanced
Beginner

Intermediate

Advanced
Here, we present the techniques that require minimal time and effort, yet are fairly easy to apply as part of your current home service business marketing efforts.
Social Media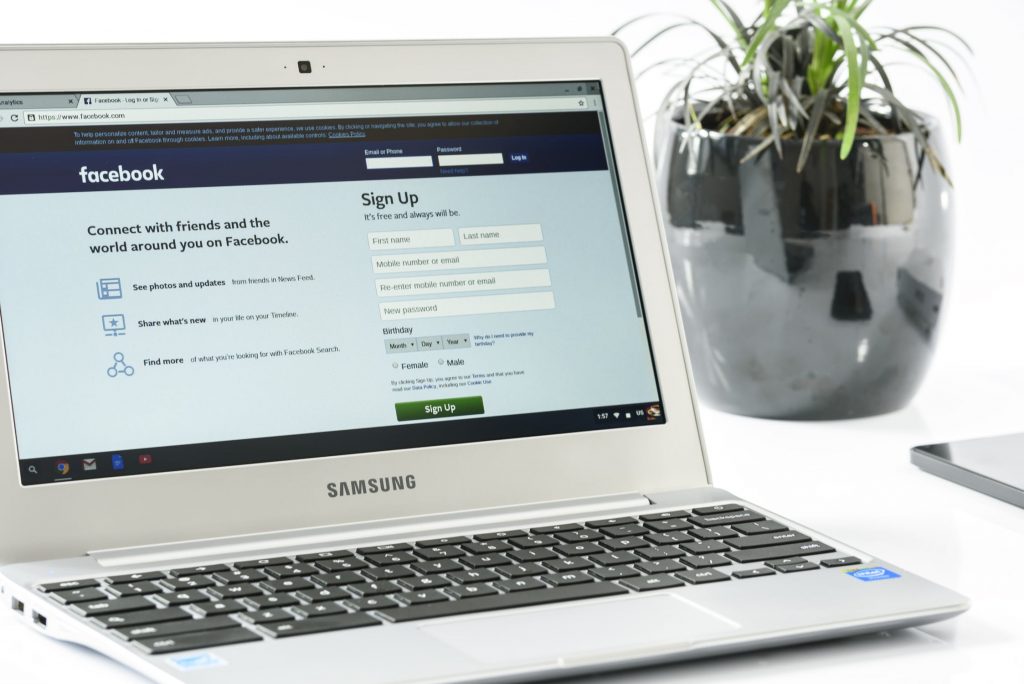 Facebook Business Page
A Facebook business page is a free social media tool that companies can set up to expand their online presence. Same as a personal Facebook profile, your Facebook business page can be used to send and receive messages, post updates, get notifications, as well as like, comment, and share other Facebook users' and pages' content.
How to create a Facebook Business Page
Step 1: Sign up for a business page.
Step 2: Add a memorable profile picture (for example, your business logo) and cover photo that illustrate your business well.
Step 3: Create your username. It would also appear in your page URL.
Step 4: Add your business details  - address, contact details, operating hours, etc.
Step 5: Fill in your "About page" and tell Facebook users about what you do.
Step 6: Create your first post and introduce yourself.
Step 7: Publish your page and invite your target audience to like and follow.
Facebook continues to be the best social network to set up as a business. It is effective and easy to use. Here, you can:
Reach MILLIONS of potential customers
Build a HUGE email list
Decrease your marketing expenses
Target audiences by location, demographics, and interests
Gain insights into your audience
Build brand loyalty among customers
Increase your website traffic
Boost SEO
Reach people on their mobile phones
Keep an eye on your competitors
Facebook Groups
A Facebook group is a page on Facebook created to enable a group of people to interact around a common topic.
How to create a Facebook group on a computer:
Click the "Groups" icon on the left of your Facebook feed and choose "Create group".
Pick a group type that reflects your business accurately.
Choose a group name. Ideally, it should be something that's easy to find, especially if you are planning to create a public or private-but-visible group.
Pick your privacy preferences - you can choose between public and private.
Click "Create".
Personalize your group with a cover photo and description. Make sure you include your group's purpose and describe your policies on behavior and membership.
How to create a Facebook group on an iPhone:
On your news feed, select the "Menu" (the three horizontal bars on the bottom right), then click "Groups".
Select "Create a new group".
Put in your group name (something search-friendly).
Set your privacy settings.
Tap "Create".
Search and add members.
Personalize your group with a cover photo and description. Make sure you include your group's purpose and describe any policies on behavior and membership.
How to create a Facebook group on Android:
Tap the plus sign (+) on the top right.
Enter your group name, add group members, choose a privacy setting, and tap "Create".
Enter a friend's name in the search box and tap "Search".
Tap "Add selected" once you have selected the friends you want to add to your group. Personalize your group with a cover photo and description. Make sure you include your group's purpose and describe any policies on behavior and membership.
The people in your Facebook group are likely to become your most loyal customers. They are spending the time thinking and talking about your business online. Here, you have an opportunity to tap into some real insights from the people who know your business best.
Watch, learn, ask for feedback, and you will actually be able to apply it.
Posting in Facebook Groups
Facebook groups are a place to communicate about shared interests with certain people. Joining groups that your target market is a part of and posting your content there is a great way to promote your business online.
How to interact in Facebook groups:
First, you will need to look for relevant Facebook groups where you can engage with the various communities. For example, if you are a plumber, it could be a good idea to connect with a local community group in the nearby neighborhood. This way, you can connect with people who might be interested in your service.
You can post specialized content in these groups or just share the existing posts from your business page to the group.
Make sure you engage with your target audience by commenting or by replying to private messages.
Engaging in highly active local Facebook groups can also be a means of advertising. It will help you in the following ways:
Increase community/customer engagement
Build brand trust and loyalty
Increase awareness
Facebook Events
A Facebook event is a calendar-based feature that can be used to notify users of upcoming occasions. Events can be created by anyone, as well as can be open to anyone or made private.
How to create a Facebook event:
From your News feed, click "Events" in the menu to your left.
Click "+ Create New Event" on the left side.
Click "Public Event", then click "Next". Anyone will be able to see your event and search for it, even if this person is not on your friend list. Once you have created a public event, you will not be able to make it private later.
Fill in the event name, location, date, time, and description.
Type and select keywords about your public event - this way, it can be better recommended to people who are interested in the
Choose people who can edit and post in your event, then click "Create". You will be taken to your event page where you can invite guests, add a cover photo or video, share posts, and edit event details.
Events that are relevant to your audience would entice Facebook users to attend the event you set up, providing better engagement and awareness. It helps in the following ways:
Increase community/customer engagement
Build brand trust and loyalty
Increase awareness
Pinterest Content
Pinterest is a website where people go for inspiration for their next home project. Posting snapshots of your current project would help build a great Pinterest profile.
How to build a good Pinterest profile:
Create a pin: Upload your image, then add a title, description, and destination URL.
Claim your Etsy, YouTube, or Instagram accounts: pins created from these accounts in the future and pins that people have saved from your claimed accounts will be attributed to you as published p
Connect your RSS feed: Connect your website's RSS feed to your Pinterest business account to create pins from your website content automatically
Story pins: Create step-by-step guides for ideas or curate collections of ideas.
Video pins: Upload videos to showcase your brand, idea or project.
Website
Social Media Buttons

Adding buttons to your navigation bar, footer, or widget bar to redirect to your social media pages would allow customers to quickly access your social media accounts.
WordPress and other CRMs usually have an easy way of integrating these features into the website. This would also be effective since some customers use different social media platforms. You could easily add these plugins at the top or bottom of your landing page, as well as to your contact page.
Adding Relevant Media
Adding relevant images and videos to your website makes it more interactive and better appeals to your audiences. Users prefer engaging with websites that do not just feature blocks of text. Interactive design and visuals are more likely to increase traffic and reduce bounce rate.
Circling back to creating relevant content, supplementing your articles with videos and photos is also very helpful for your SEO, as Google also considers these elements.
Feature Employee Testimonials
Your employees know what it is like to work with you, so they are the best people to talk about working at your company.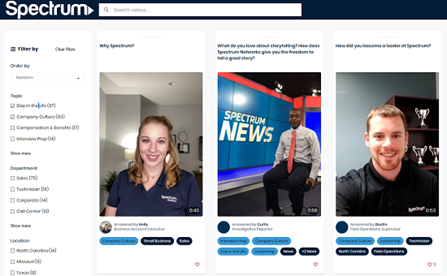 How to create employee testimonials:
Ask employees to write testimonials or to take part in a testimonial interview.
Feature it on your website and your social media pages.
Employee testimonials also have the following benefits:
Increase brand awareness
Build trust
Build credibility
Press Release Articles
Press release articles are effective tools to publicize your business or your new products and services. These can also be used to address any issues or concerns of the customers.
Issuing a press release to the media is an affordable and effective method to promote your business and convey your key message to your target audience. Here are some of the best ways you can benefit from publishing a press release:
Affordable cost
Immediate exposure to an established audience
Increased traffic to your website
Potential increase in sales
Major SEO benefits
Building a working relationship with a PR firm
Adding authenticity to your brand
Helping you establish a new marketing channel
Finding places to submit a press release
Send your release to your local media outlets.
Target newspapers, online publications, or other media outlets in the relevant geographical areas where you want to expand your business.
Submit your press release to key players in your field, including noted bloggers and industry leaders.
Make use of a distribution service.
The submission process
Reread your press release and proof it for any errors.
Research and make sure to follow each outlet's submission guidelines.
Determine the timing of your press release.
Submit your press release according to the required guidelines.
Add media such as photos and videos to your submission to increase engagement.
Follow up with a phone call.
Video Content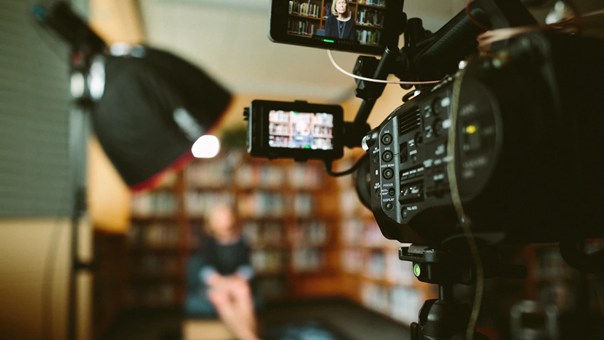 Project Progress Videos
If you have a current project that you are working on, this is where you can showcase your business value, making your customers see how you tackle the project and handle day-to-day tasks.
It can be quite simple. All you need to do is film a video of your project from start to finish, then edit it into a short video.
Choose a project to cover - something interesting your customers would want to watch.
Start shooting consistently at the same angle and same area from day one to the time the project is complete.
Try to cover significant events in the project process.
Edit into one short video on which the customers can see the progress from start to finish.
Benefits of having project progress videos:
Increase traffic
Build a strong follower base, especially if your content connects with your audience
Allow you to showcase your skills and products
Build credibility
Educational Videos
Educational videos can be used to teach your audience something new. With educational videos, it is important to focus on topics that would be of interest to your consumers.
Choose a project that would be helpful for your customers to learn.
Film a brief step-by-step tutorial, showing how to approach every step of the project.
Make sure to make it easy to follow and informative.
One good example of an educational video is provided by Northwest Exteriors, as this company always gives useful tips to their customers. Here is a link to their video gallery: https://northwestexteriors.com/videos/
With an educational video, you can provide value to your customers and viewers and contribute to a  sense of trust for your brand.
Tutorial Videos
Showing your customers how to use some of the products offered by your company can also be highly beneficial for the promotion of your brand. While it does not always have to revolve around a particular product, you can still showcase the ways in which your products can be used for certain tasks or projects. With tutorials, you can teach your customers new skills. These videos can be uploaded on YouTube, IGTV, or Facebook. A title for a video like this can be simple, informing your viewers about what they will learn, for example:  "How to (do this) with (your product)"
People will learn what you have to offer as well as how to use the products properly, which may convince them to make a purchase.
Here are some benefits of creating tutorial videos:
Help strengthen your online presence with more people watching your videos
Help increase credibility online
Help build awareness amongst the community
Increase customer satisfaction
Industry Update Videos
Showing that you follow and understand trends in your industry will help you establish credibility and increase the feeling of trust between you and your customers. This is also a great way to keep up with the competition and demonstrate to your audience that you never stop growing.
Take note of significant events in your industry or something important going on locally.
Cover the subject matter with a video and provide substantial information or opinions in a social media post.
These videos will help extend your credibility among your followers and viewers, increasing awareness of your brand among your desired audience.
Explainer Videos
Explainer videos are short online marketing videos used to introduce the audiences to the features of certain products or services. These can usually be found on your website's landing page, homepage, or the product page. With explainer videos, you can provide important details about your products and services and answer the relevant questions.
How to create your own explainer video:
Choose a product or service that you offer.
Explain in the video how the product works or what services you provide using a question-and-answer format.
Make sure to emphasize why your company should be the customer's company of choice.
Company Culture Videos
Company culture videos help showcase your company's personality. With this type of video marketing, you can create videos focusing on your mission and values. Make a video that highlights your company's culture, goals, mission, and vision.
A video like this will help you highlight your company's achievements and shed light on how you work on a day-to-day basis, building trust and credibility among your key audiences. Check out the video on our homepage.
Here are some benefits of company culture videos:
Improve online presence and reputation among the competition and the audience.
Build awareness among the community
Build credibility among the customers
Strengthen brand trust amongst the customers
Customer Testimonial Videos
Customer testimonials are perfect for encouraging people to purchase products or services.
How to create testimonial videos:
Ask your most loyal customers to participate in a testimonial video, as featuring a loyal, long-term customer featured in the video would most likely yield positive results.
Offer them discounts or free services as a token of gratitude for their participation to encourage them to take part.
Let someone that has had a positive experience with you share their thoughts on working with you.
A customer testimonial video will help you:
Gain exposure
Increase credibility
Humanize your brand
Trigger emotion in your audience
Increase the confidence of potential customers
Appeal to multiple customer segments
In this section, we discuss some techniques that you can use once you have knowledge about the basics of marketing. These techniques can at times seem challenging, however, if you follow all the steps, we guarantee you will be able to enjoy all the benefits offered by these methods.
Email Marketing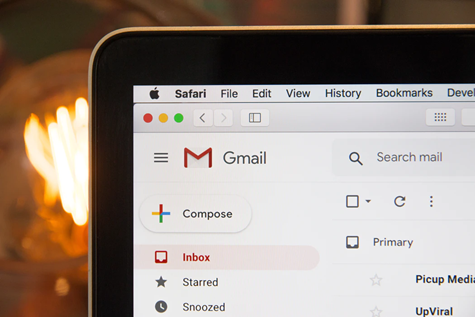 Welcome Emails
Welcome emails show better rates of opening and click-through when they include a personal touch and introduce your organization without the obvious sales pitch.
Here is how to create a successful welcome email:
Welcome your subscribers with a warm "Thank you".
Set expectations.
Introduce yourself.
Deliver your incentive.
Share helpful resources.
Get social by inviting them to connect through other social media platforms.
Stay connected by sharing contact information.
Email Newsletters
Newsletters are useful not only for marketing to prospective customers but also for nurturing relationships with the existing ones, sharing with them the company's news and events, product announcements, and feedback requests.
Step 1: Figure out your newsletter's goal.
Step 2: Gather content.
Step 3: Design template.
Step 4: Set up the email newsletter size.
Step 5: Add your body content.
Step 6: Add personalization tokens and smart content.
Step 7: Come up with a subject line and sender name.
Step 8: Brighten up your newsletter content with alternative text and plain text.
Step 9: Make sure you comply with all legal requirements.
Step 10: Test different browsers and email providers and choose the one that works best for you.
Step 11: Send your email.
Step 12: Analyze and improve.
For more details on each step of the process, use this link: https://blog.hubspot.com/marketing/how-to-create-email-newsletters-html
Dedicated Emails
Dedicated emails, also known as standalone emails, contain information about just one offer. A dedicated email can be used to promote your giveaway campaign or discount offers to the customers on your email distribution list. Below are some tips on how to create a great dedicated email:
Write a compelling subject line. A subject line should be short and informative to give the customer an idea of what to expect to read in the email. It should reflect the contents of the email.
Use your creative assets. The content of your email should catch the eye and entice the customer to click on your call-to-action (CTA) link provided in the email.
Use a tracking link. Your CTA should have a link that contains information about actions taken by the customer following the opening of the email.
Sponsorship Emails
Sponsorship email campaigns are a component of a paid media strategy, also including pay-per-click (PPC), advertising, mobile advertising, affiliate advertising, etc. By writing a great sponsorship email you can discover new sponsorship opportunities and build partnerships with investors.
The basic components of a sponsorship letter are as follows:
A brief introduction about you and your business
The reason you got in touch
Information about your audience and customers
Your activation and sponsorship opportunities
A follow-up date
Brand Story Emails
Storytelling can be a powerful tool to get your point across to the existing and prospective customers by provoking an emotional response. Hence, emails can be very useful for brand storytelling.
If you are creating a brand story email, take note of these elements:
Make sure the character of your story connects with your audience. Your primary character may be the product you offer, your company, or a key employee.
Hook your readers in with a conflict that occurs in the story.
Provide a meaningful resolution. Make sure you place your characters and conflict in the right context in your story and leave your subscribers with a positive outcome.
Benefits of brand story emails:
Build brand awareness
Build brand trust
Allow your business to resonate with your audience
Review Emails
By asking for product or service reviews, you can build credibility and boost your search engine results. We offer some tips on how to write successful review requests for your customers that will result in a response.
To ask for a review, email your past customers. Make sure to consider the following things when composing a review request email.
Keep it short and simple
Reinforce your brand
Offer rewards to increase the chances of a customer leaving a review
Personalize your review emails
Benefits of review emails:
Increase credibility
Improve search engine optimization
Increase brand awareness and trust
Website
"About Us" and "Contact Us" Pages
Having an "About us" page helps your website's visitors to find out who you are, what you do, where you are based, and what the mission of your business is. It allows your customers to take a closer look at your business. Providing meaningful details on your "About us" page can increase the likelihood of the customers choosing your services.
A "Contact Us" page helps your customers to find the necessary information to connect with your business and make a booking or a purchase. This feature is essential for your website as it ensures your customers can connect with you.
Including this information is also useful for your SEO, as Google takes a website's contact and about pages into account. Google considers these pages a must since they provide necessary information for your website visitors to connect with you.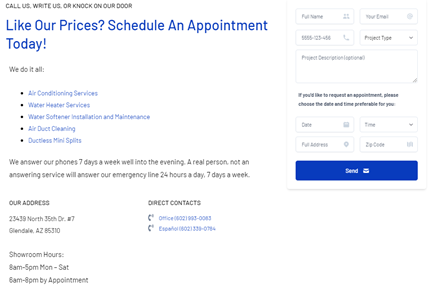 Make sure to include the following information on your "Contact us" page:
A physical address for your business (if applicable)
A phone number and an e-mail address which customers can use to contact you
Social media pages
Make sure to include this information on your "About us"
Describe who you are
Mention what you do and how you do it
Include some information about the history behind your business
Showcasing who you are and how many years of experience you have working in this field can create multiple benefits for your business and build trust with customers.
The presence of these pages on your website will help in the following ways:
Better SEO
Allow the customer to connect with your business
Build credibility and trust
Improve user experience
CTA Buttons
Include "Call Us Now", "Book Your Appointment" and other similar call-to-action features in your navigation bar, widget bar, or footer to help customers better navigate your pages and make use of the services. These buttons encourage customers to take action quicker. A well-designed and well-placed call to action can lead to an increase in sales and traffic, which will depend on what the CTA button asks the customer to do.
Here are some examples of call-to-action buttons/links:
"Add to cart" buttons
Free trial sign-up buttons
"Contact us"
"Request a demo"
"Request a quote"
Here is how you can word them effectively to convince customers to take action:
"Sign Up For Free Trial"
"Reserve Your Seat Now"
"Download Whitepaper"
"Give Us a Call Now"
"Click Here For Obligation-Free Estimate"
Here is how you design an effective call-to-action button:
Use action-packed text
Choose a bright color
Be creative with the shape of the button
Make sure your text is large and easy to read
Be personal
Create a sense of urgency
Make it visible, but not distracting

Blog Posting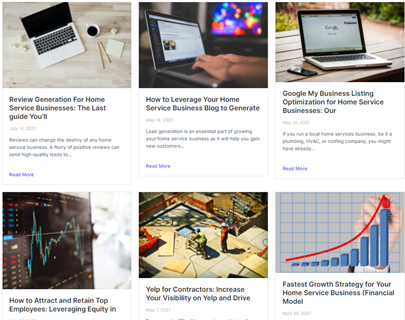 The best way to increase your online presence is by introducing a blog to your website. A blog will help you to promote your website on Google organically and build a great reputation online. Online blogs have proven to be the most effective while interacting with your present customers as they see you as someone who is knowledgeable in your niche. By consistently posting new content, you can engage with your audience.
Creating a blog for your website can also help you gain the following benefits:
Drive traffic
Build your brand
Grow your mailing list
Develop new business ideas
Reach new clients
Blog Commenting
This is a strategy that can develop backlinks to your content. Basically, you're looking for a place to comment a link to your content as a method of driving traffic towards that content. By a wide margin, the most important portion of this strategy is to locate a blog that is very specifically linked to the type of content you want to include in your comment.
If you're commenting with a link to an article about HVAC best practices, you need to be commenting on an HVAC blog or website. You won't get any sort of positive reaction if you're commenting on websites that are adjacent but not specifically linked to the type of content you're trying to push.
Online Reviews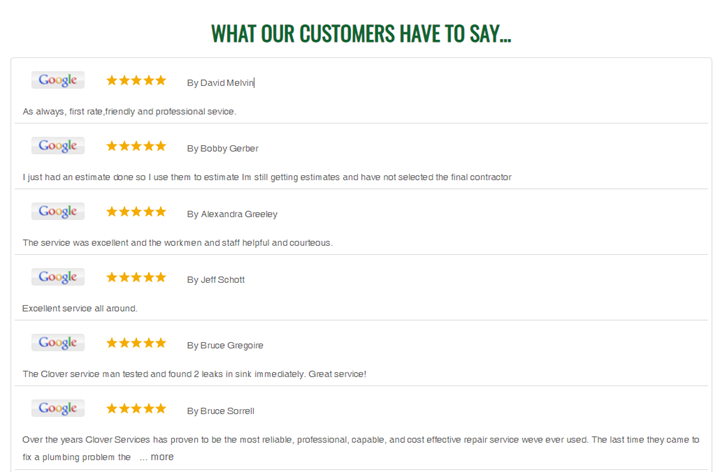 Ask your customers to share positive reviews and display them on the website. If you happen to come across a negative review, make sure to deal with it publicly and professionally. Create a dedicated page on your website where customers can leave reviews and view past reviews.
Online reviews help you in the following ways:
Increase your brand credibility
Increase sales
Drives traffic to your business
Content
Infographics
An infographic is used for a visual representation of the information through a combination of various elements, including images, charts, and minimal text. Overall, it presents an easy-to-understand overview of a topic. Infographics typically employ engaging visuals to communicate the information quickly and clearly.
By using the steps below, you can get some ideas for your future infographics. These visuals will not only direct traffic to your website, but also improve your company's reputation and help you develop long-lasting relationships with others who can promote your content. Follow the steps below to create your first infographic:
Research submission sites
Take advantage of instant submission sites
Write engaging content for a great infographic
Build relationships with other content makers in your field
Make sure your infographics get proper attributions
Infographics can do wonders for your business, providing you with opportunities for generating high conversion rates in promotional activities. Here are some advantages of using infographics in your marketing:
Increase brand awareness
Get more subscribers on your business's social media channels
Make your content easier to understand
Monitor the performance level of your campaigns
Generate more for your website to gain visibility
Reach new customers
Catch the attention of your audience with compelling content
Make your content go viral
"Clickbait" Content
In journalism, clickbait-like headlines are often sensationalist and misleading. Yet, there is no doubt that clickbait headlines, when used skillfully, are capable of grabbing the user's attention and driving clicks.
Clickbait headlines can intrigue viewers without misrepresenting the content they will find on the page. The goal is to catch their attention, give a hint as to what they will find once they click the link, but leave a touch of mystery.
Relevant Content
Well-written, unique, and informative content can boost your ranking on search engine result pages (SERPs). Google rewards websites with relevant content generously, which is why you should approach your content with care.
How to create relevant content:
Make sure you produce content that is relevant to your niche or industry by researching what's currently trending in your industry or what content is covered by your competitors.
Include interesting details, useful information, and make sure to fact-check everything you write.
Create relevant content that would allow you to include keywords relevant to your niche, improving your SEO even further.
If you produce relevant and unique content which provides a lot of value to readers, you have a chance to earn backlinks from high-quality sites as they will be using your article as a resource.
Here is how creating relevant content can be helpful for your home service business:
Help convince customers to hire you or avail your products or services
Boost your SEO
Drive relevant traffic to your website
Provide your audience with valuable information and build a community
Viral Marketing
The idea of going viral can be appealing to a marketing specialist, yet it needs to be approached with great care. While it is certainly an effective technique, you need to keep in mind that the content you post should not harm anyone. Come up with relevant videos that are funny, slightly controversial, and that have a higher chance of going viral.
Here are some tips on creating viral marketing videos:
Focus on one clear message
Do not get too controversial
Consider an emotional appeal
Tone down self-promotion
Implement a marketing plan around your video and think of how you can best promote it
Optimize your video for social sharing on Facebook, Instagram, and other platforms.
Keep an eye on your analytics
Likes and shares aside, viral marketing can benefit your brand in a number of ways:
Lower advertising costs
Fast growth
Potential mainstream media exposure
Increased credibility
Rapid lead generation
Webinars
A webinar can help you provide useful information and showcase your expertise to your audience. You can conduct or sponsor webinars and training, offering substantial information in your industry.
How to make your own webinar:
Think of a relevant topic your audience and customers may be interested in.
Look for someone who has expertise in the It could either be you, or you can look for a professional resource speaker.
Set a date for your webinar.
Invite people to the webinar. It can be paid or free.
Here are some of the key advantages of considering webinars as part of your marketing strategy:
Cost-effective
Scalable
Convenient
Help build awareness
Engaging
Offer long-term value
Increase your market reach
Help grow your marketing list, leads, and sales
User-friendly
Linking
Link Roundups
Link roundups are usually done to rank the best sites according to their niche or content. Showing up in one of these roundups can build up your online presence and customers' brand awareness. As a result, potential customers would consider your business credible and your content – reliable.
Link roundups are blog posts that feature links to other people's blog posts or pages. These roundups usually show up on search results when users search for lists of best offers in certain areas. For this reason,  it may be beneficial for your business to be featured in one such roundup. People will be more likely to click on the top results on the roundup.
Here is how you can use link roundups to grow:
Find websites that frequently publish roundup content on the same subject as your blog content.
Find contact information on the website.
Send a message or an email asking the website owners to include your content in their next roundup.
For example, if you're a plumbing contractor, try to get link round-up spots in "Best Plumbers in [Your Location]".
Here are some benefits of link roundups your business can gain:
Increase credibility
Increase brand awareness
Drive traffic
Link Placements
The process of link placement is quite similar to guest blogging. However, instead of a whole article published on a relevant site, a business owner is given an opportunity to provide a link and some short-form content as part of an already existing article.
How you can achieve link placements on relevant websites:
Find niche-related websites and relevant articles on them.
Send an email of intent to advertise through a link placement.
Prepare your keyword/anchor, backlink, and some additional text.
Mention where you would like to insert the link.
Send link insertion details to the website manager.
Wait for your link to go live.
Link placements provide the following benefits:
Increase in website traffic
Improvement in search rankings
Higher website metrics and SEO scores
Better credibility and reputation
More sales and revenue generation opportunities
Improve relationships and networking in your niche
Establish your brand as a voice of authority
Continuous and sustained referral traffic
Greater visibility and exposure
Video Content
Product Demo Videos
Product demo videos help viewers understand the ways in which your product functions and can be used. With product demos, you have to highlight the features of your products or detail specific services you can offer. You need to emphasize how your products or services offer value to your customers, for example: "How we deal with roof installations" or "How the big blue water filtration systems really work". With demo videos, you can demonstrate how your products can be applied or how your company performs certain services.
How to create your own product demo video:
Choose a new product to cover, for example, a brand-new water softener.
Create a video showcasing its key features and show how it is compared to other
Show exactly how it works and explain why it creates value for your customers.
 Here are the benefits of using demo videos as part of your marketing strategy:
Proof that the product does what it says
Explain the product's key features and benefits
Save time and expense for sales reps
Introduce customers to new products using email
Provide a blueprint for how to demo the product
Use analytics to improve product demonstrations
Products Launch Videos
Product launch videos are effective as they help you generate a lot of interest around your new service or product. Creating a teaser and a launch video for an upcoming product, project, or service will help you bring media attention to your brand and traffic to your website, as well as help you increase interactions on social media and build credibility among your customers and potential audience. The increase of awareness around your new product or service is also likely to contribute to an increase in sales.
Social Media
Social Media Stories
Social media stories do not have to be directly linked to your products and services. Instead, they can serve as a daily boost to your social media pages.
Benefits of creating daily content:
Posting on social media platforms daily would allow your profile to show up on your followers' feed more frequently, helping you to grow visibility.
Your daily content does not always have to be specific to your business. It could be an interesting video that you decided to share, a news article, or just a simple greeting.
Social Listening
Keep track of mentions or any messages on social media related to your brand and respond with consistent PR  and reputation management tactics in mind.
Advantages of social listening:
Social listening is a great way to track feedback and understand your customers' perceptions of your business.
An easy way to do this is to simply search for your business name on the social media platform's search engine and read the posts you discover.
Based on the results, you can see if people are talking about your company in a positive manner. If the result is not what you hoped it would be, make sure to reply to the posts with negative feedback offering your apologies and asking them what you can do to improve the situation. Learning from mistakes can be an effective way of improving the level of your service.
Local SEO
Yelp Business Page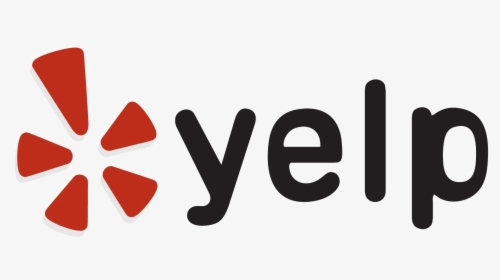 If your business operates locally, you need to make sure you are taking advantage of local directories that act as aggregators of service providers. One of them is Yelp. Check out our article on how to increase your visibility on Yelp.
If you do not have a Yelp page yet, create one following these simple steps:
Step 1: Go to https://www.yelp.com/.
Step 2: Perform a search to see if your business is already listed on Yelp. If not, click "Add your business to Yelp".
Step 3: Enter your business information on the next page. You will need to confirm your email address to finish your submission.
Step 4: Click "Add Business.".
If you already have your business listed on Yelp, you can claim your business.
Step 1: Visit biz.yelp.com.
Step 2: Click the "Manage my free listing" button in the right margin near the top of the page.
Step 3: Click the "Claim This Business" button on the business's Yelp Page.
Step 4: Update your profile, add images, update contact details, and add other relevant information.
Yelp reviews improve your authority online and help your search ranking. Here is how they can help:
Allow you to reach people who are ready to purchase
Customers can order your services directly
Drive traffic to your business page
Yelp reviews are perceived to be the most reliable
Note: The following five apps/sites are used for local business listings. Marketplaces like these ones extend your online presence and allow customers to easily make bookings and inquiries online.
Angi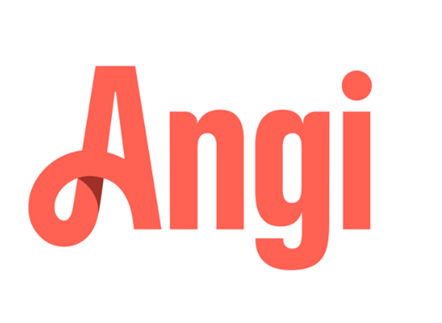 Angi is a great place to help your home services company get recognized.
To create a business profile, follow these steps:
Step 1: Go to the Angi website: https://pro.angi.com/?cid=AL
Step 2: Click on "List my business".
Step 3: Fill out all the required fields with correct details.
Step 4: If you see that your business is already listed, choose to claim it.
Here is how your business can benefit from using Angi:
Great reviews push you to the top of the list
You can have your listing featured if you choose to pay
Basic listings are free
Easily connect with potential customers
HomeAdvisor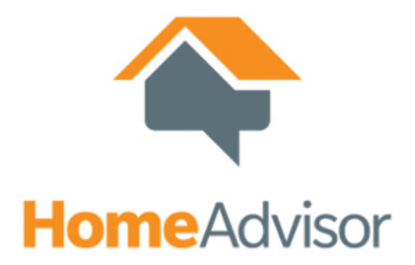 An account on HomeAdvisor allows you to become part of local business listings. Make sure you fill in the details correctly when setting up your account. Having an account live and ready to go means you are already advertising on HomeAdvisor. Visit this page to view the FAQs and get started: https://pro.homeadvisor.com/how-it-works/
Advertising your contracting business on HomeAdvisor has several advantages:
An effective way of looking for new customers
Allows you to strengthen your online presence
Easy to manage and generate leads
Nextdoor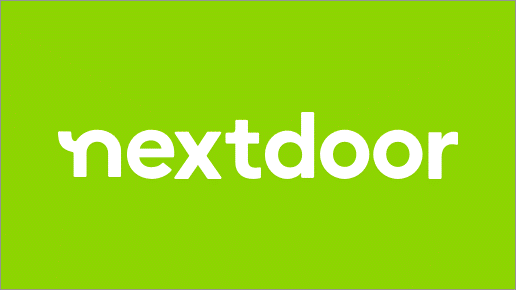 View this article to learn more about advertising on Nextdoor: https://help. nextdoor.com/s/article/About-advertising-on-Nextdoor
Step 1: Create/Claim your Nextdoor business page.
Step 2: Select whether you are a "neighbor for hire" (e.g. handyman) or if you are a local business (e.g. plumbing business).
Step 3: Click "Claim" to the right of your business.
Step 4: Choose an option to claim as a business or as an individual.
Step 5: Enter your name, email address you would like to use for communication, and set up a password. If you already have a personal Nextdoor account, you can claim your business page by clicking "Sign in" to use your personal account to claim.
Step 6: After claiming your page, Nextdoor will verify your business by calling you with the number they have on file for your business (you can manually update the number if it is incorrect).
You could also set up your business account to cater to those looking for contractors or recommendations concerning their needed services.
Here are the benefits of using Nextdoor to promote your business:
Connect with people in your neighborhood
Boost local visibility
Establish personal connections
Increase local brand awareness
Increase the likelihood of people booking services
Thumbtack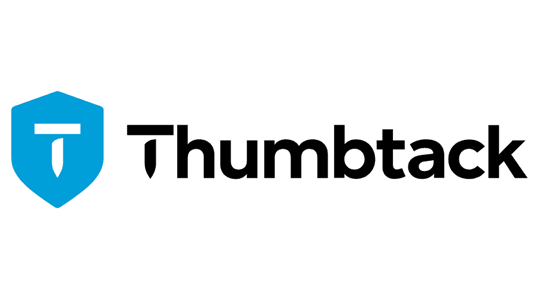 These are the steps on how to start advertising on Thumbtack: https://help.thumbtack.com/article/signing-up-as-a-professional
Step 1: Go to the Thumbtack pro-sign-up page.
Step 2: Describe the service you provide and where you operate.
Step 3: Click "Get Leads".
Step 4: Follow the prompts to finish signing up.
Listing your business on this platform would allow you to quickly connect with potential customers.
Using Thumbtack will help you:
Receive more bookings
Increase the chance of getting bigger jobs
Showcase reviews
Use Thumbtack service for free
Houzz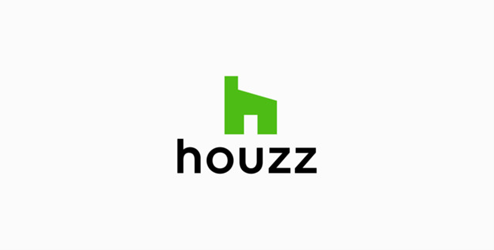 You can list your business here, engage in forum discussions, and publish relevant content to generate interactions.
Here are a few quick steps to get started with advertising on Houzz:
Step 1: Sign up and create your profile (we recommend choosingHouzz Pro+)
Step 2: Add a portfolio
Step 3: Develop tags
Houzz allows you to market your home services company online by providing detailed information about your business.
Here are some of the great benefits of using Houzz as part of your marketing strategy:
Connect with more customers using the platform
Engage with a large community of professionals and homeowners
Increase brand visibility
Increase brand awareness
Establish a strong online presence
Google My Business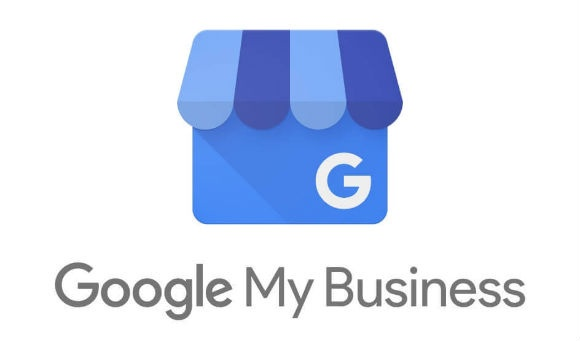 GMB is a powerful online listing that displays the key information about businesses and presents them in one single snapshot. With this snapshot, your potential customers can quickly see the key information about your business and understand how reliable it is, where it is located, and what services are provided, as well as find ways to contact you.
Getting your business listed on GMB does not only increase the chances of your business showing up on the search when residents in your area make online requests relevant to your business (e.g.: "plumbers Phoenix") but also helps you grow your brand awareness and establish authority in the field.
For more information regarding GMB, click on this link to read our detailed article about Google My Business.
Creating a Google My Business account is not difficult, just follow these steps:
Step 1: On your computer, sign in to Google My Business.
Step 2: Sign in to your Google Account, or create one. Click "Next".
Step 3: Enter your business address. Click "Next".
Step 4: Choose how your business will display on Google Maps, including your store address, if applicable.
Step 5: Search for and select a business category. Click "Next".
Step 6: Enter a phone number or website URL. Click "Finish".
Step 7: Select a verification option. Review your information before you take this step.
The next thing you need to do is set up your GMB account for proper SEO. Make sure to follow all the guidelines provided by Google when creating your GMB account.
Having a GMB page allows a business to maximize its chances in local organic searches, highlighting positive reviews, along with other benefits, including:
Increase in brand visibility
Ensuring online presence and customer recognition
Generating a great first impression with the use of memorable visuals
Improving
Showcasing customer reviews
Offline Marketing
Flyers
A flyer is usually a single printed sheet of paper used to draw attention to an event, service, product, or idea. A flyer usually contains a simple message that can be conveyed quickly. A typical flyer is printed on 8.5" x 11" paper to keep costs low and ensure it is easy to handle. The information is most commonly printed on one side of the paper, however, both sides can also be used if needed.
A flyer usually has a relatively short lifespan, for instance, to announce a one-time event, like a grand opening or special promotion. For this reason, the paper used for flyers does not have to be heavy-weight paper. However, a flyer can be printed on thicker paper to make it more durable if it contains information that will be referred to more than once, such as when used as a product specification sheet or for instructions.
How to market your home service business using flyers:
Create a well-designed flyer with an effective call to action.
Have someone hand them out or put them in strategic locations where your potential customers can see them.
Business Cards
Printed materials are still widely successful when it comes to local marketing. A business card represents your company's brand. Not only does it convey important personal contact information such as name, title, email, website, address, and phone number, but it is often the first point of exposure of the business to the customer. The company logo is prominently displayed for brand identity. The fonts, color, texture, and paper used for a business card also convey a message about the type of industry represented. In your business card, you can use specialized printing techniques to emphasize the sense of your brands, such as embossing, foil stamping, thermography, or lamination. A business card reflects the personal feel of the company and is responsible for the first impression.
How to use business cards successfully:
Make a high-quality and well-designed business card.
Hand them over to potential customers you come across.
Use business cards in all networking opportunities to introduce your business to potential customers and partners.
SMS Marketing
SMS marketing can be a great way to remind people of your services, and they do not have to be overly promotional.
Here is how you can start a successful SMS marketing campaign. By partnering with an SMS marketing service provider you can achieve the best results.
Know Your SMS marketing goals.
Get permission to send SMS messages from your customers.
Create a clear and prompt message.
Decide on the right time to send your text message.
Make your texts urgent.
Keep things fun and creative.
Analyze the results of your campaign and make necessary changes for the future.

Merchandise
Merchandise can be as simple as a key chain, a hat, or a pen. Make sure to choose a  souvenir that fits your budget as well as the profile of your customers. Customize your items by including your brand name, logo, and maybe even your website. Be creative and do not put too much promotional content into your merchandise. Think of something your customers would actually use and see value in.
Branded merchandise is tangible marketing that can place your brand into the real-world context. If you look at the people around you in your daily life; on the subway, on the street, at their house, you will probably notice branded merchandise, from t-shirts to backpacks and tote bags.
In addition, research shows that 81% of people who receive merchandise keep it for more than a year, which means your brand will be remembered by these customers for this whole period of time
Brochures
A brochure can be similar to a flyer, but the difference is that a brochure almost always has printed messages on both sides. Unlike a flyer, which is usually a flat piece of paper, a brochure contains folds that create multiple panels or pages of information, such as a simple C-fold or a more creative double gatefold. Brochures can also be created from multiple sheets bound together. Sometimes, smaller and simpler brochures are referred to as pamphlets.
Brochures are generally not distributed as freely as flyers. Usually, brochures are distributed by salespeople after some initial interest has been shown by a potential customer, which is to do with budget differences between these two marketing tools. Businesses invest more in brochures, ensuring these are top quality and can effectively showcase a product, highlight a service, or promote a company. When making a purchase decision, your customers will compare the quality of your promotional literature to those of your competitors, which is why your brochure should be well-designed, attractive, and informative.
Here is how you can design a great brochure for your business:
Step 1: Define the target audience for your marketing brochure.
Step 2: Create a thoughtful, targeted message for your brochure.
Step 3: Collect unique and meaningful images or illustrations for your brochure.
Step 4: Design the brochure using relevant information, images, and branding.
Step 5: Repurpose the same brochure design for different products.
Miscellaneous
Participating in Local Events
If you are ready to do something new and bring more customers to your local business, there is no better way than hosting a local event. Whether you hold a grand re-opening, present a new product or service, have a storewide sale, host a charity event, or just throw a big party, hosting a successful event can increase your brand visibility, bring in lots of foot traffic, as well as benefit your local SEO campaign. Here are the benefits local event marketing can bring you:
Events can usually be found on news websites, giving you another marketing opportunity to appear in the local media.
You can find a speaking opportunity in the form of an interview.
You can be featured in an article or a video, gaining more visibility online.
After Sales Promotions
The objective of the after-sales promotion is to increase sales for a particular product by stimulating additional demand for the product. The end goal is to generate revenue over and above the standard. In this case, the intent is almost always a short-term gain, unlike some marketing strategies that are designed to enhance customer loyalty, brand awareness, and long-term return on investment. Companies replace the non-performing promotional activities with performing ones to maximize the benefit.
Benefits of after-sales promotions:
Encourage existing customers to buy again
Drive sales and traffic to your business
Give your customers a sense of confidence in your business
Build brand loyalty
Join Professional Associations
A professional association also called an industry or trade association, is a group dedicated to promoting a specific sector, industry, or occupation. Just about every occupation and industry has its own association, often with local chapters. To be an effective networker, you need to get your name out there and interact with people around you. For some people, networking means reaching out to their immediate network – family, friends, neighbours, and acquaintances. For others, it is about being recognized on social media sites, such as LinkedIn, which offers a powerful platform to connect.
Getting accredited or joining professional associations can increase your brand's reputation significantly and help you in the following ways:
Improve brand's credibility and image
Generate higher sales
Increase brand awareness
Strengthen the reputation of your business
Invite Subscribers to Events
Not only would they be invited to participate in your event, but they would also be reminded about your business. The first thing you need to do is have a substantial webinar that would be relevant to your clients and potential customers. You could either invite them with an email, on social media or via SMS. We suggest creating a Facebook event and making a post on your social media, informing your subscribers about the event to increase the chances of attendance.
Event invitation emails are designed to increase awareness of any events the client's company has set up and encourage people to attend. Make sure to design your email material in a way to increase the likelihood of your recipients attending your event by making it fun and engaging.
It can also be useful to provide some kind of incentive or marketing offer alongside your event invite to further entice your customers to take part.
These are the techniques that are considered to be the best and promise effective results. These tools are considered to be more advanced but, if followed correctly, they can help you achieve the results that you have always envisaged for your home service business.
SEO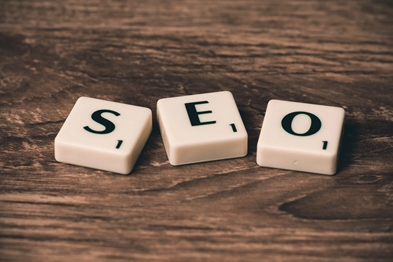 Google My Business Bi-Weekly Posts
Google My Business can also be a helpful part of your content distribution strategy. A great way to do this is by updating your GMB page regularly at least every two weeks as a way to share your current content. You need to make sure that your content is particularly relevant and locally focused.
Here's how you can utilize GMB as a way to distribute content:
Post updates on specials, offers, and news.
Respond to your reviews without delay.
Add photos of your business, products, customers, and
Answer your customers' inquiries quickly.
Post encouraging and enriching content.
Benefits of GMB bi-weekly posts:
Increase views and traffic
Improve local SEO
Make your business more visible
Reviews increase credibility and trust
Conversion Rate Optimization
Conversion rate optimization is a practice aimed at increasing the percentage of users who perform a desired action on a website. In short, you will be getting the most out of your traffic by turning your visitors into customers who will make a purchase or booking.
Here are some conversion rate optimization techniques you can try:
Create text-based calls to action within your blog posts.
Add lead flows to your blog.
Run tests on your landing pages.
Help leads to becoming marketing-qualified.
Build workflows to motivate your team.
Add messages to high-converting web pages.
Optimize high-performing blog posts.
Leverage re-targeting to re-engage website visitors.
Read this article to learn more about how conversion rate optimization works and how to do it correctly from start to finish: https://blog.hubspot.com/marketing/conversion-rate-optimization-guide
Competitor Backlink Analysis
Analyze the direct competitor's backlink strategy and take the necessary steps to adapt, especially if the competitor has been ranking well.
A great way to do this is through Ahrefs.
Choose a competitor to analyze. If you do not have one in mind, use the "competing domains" section to browse competitors.
Take a peek into the referring domain/backlink profile of your competitor by clicking the "Backlinks" tab on Ahrefs.
Import the data into a .csv.
Start analyzing whether you could build links to a similar site or use a broken link-building strategy.
If your competitor seems to be ranking well, adopting similar strategies can yield the same results for you. These tools will allow you to make use of your competitor's strategy if they are already succeeding.
Proper Use of Keywords
Keyword optimization requires you to analyze, research, and select the best keywords to drive better-quality traffic from search engines to your own website. Keyword search optimization is an essential stage of search engine marketing and optimization. Selecting the right keywords would be vital to make the most out of your SEO and SEM efforts.
Here are ten steps on how to optimize your keywords:
Step 1: Choose the keywords to focus on
Step 2: Prioritize your keywords
Step 3: Check that important content on the page is getting indexed
Step 4: Ensure the indexed text is unique
Step 5: Try to improve the search listings for the keywords
Step 6: Update or add a headline
Step 7: Optimize existing text
Step 8: Look for text in images
Step 9: Possibly add new content on the page
Step 10: Develop alternative tags for the image links
Looking for keywords with medium search volume and low keyword difficulty gives you better chances of ranking for that specific keyword. If you are entering a new market or starting a new website, you will need to find as many low-hanging fruit keywords, the ones that are already ranking well, for your SEO strategy as possible. Targeting high search volume keywords with significantly higher keyword difficulty would be much harder than targeting low-hanging fruit keywords. Targeting these low-hanging keywords allows you to get the best results out of the time and effort you put into your SEO work.
How to optimize the use of keywords:
Step 1: Build your initial keyword list
Step 2: Expand your keyword list
Step 3: Filter for high-volume keywords with less competition
If you have found a keyword that is ideal for you and falls under the low-hanging fruit category, you should work on targeting these keywords with your Header tags, Alt tags, Meta tags, and content.
Linking
Working on your links is also important for providing navigation and helping visitors find what they need on your pages, as well as interact with your content better. Working on your internal and external links plays a key role in your content SEO, which means there would be a higher chance for you to rank well in the search engines.
Here are a few tips on how you can successfully optimize your links for better results:
Use a consistent permalink structure
Optimize your links by identifying relevant keywords
Brand your links
Consider using a link shortener
Customize the way links function on your site
Minimize duplicate links
Pass weight from your linked-to pages
On-Page Optimization
On-page optimization is a component of SEO that focuses on optimizing elements on your website, such as page speed and keyword density, versus factors outside your website, like backlinks.
Here, we will discuss the ways you can employ on-page optimization to maximize your results.
On-page optimization steps
Choose Keywords
Read the page content and identify two keywords most relevant to the overall page content. Choose one primary keyword relevant to the page content and one variation of that keyword (e.g., plural variation or a closely related keyword) per page. If you are unable to identify one primary keyword on a page, create new website pages to separate different types of content.
Page Title
The page title appears as the blue, bold, underlined text on a Google search results page, as well as on the top left of the browser bar. The page title should follow these guidelines:
Be under 70 characters with no more than two long-tail keywords per page title
The primary keyword should appear first
Each keyword phrase should be separated by pipes (|)
Each page title on your website should be unique
Except for your homepage and "Contact us" page, each of the page titles should NOT include your business name
Meta Description
The meta description appears on a Google search results page under the page title. The meta description helps people decide whether to click on your result or a result above or below you. You can think of it as a call to action. The meta description should follow these guidelines:
Incorporate the primary keyword and at least one secondary keyword
Be under 150 characters (but not under 100 characters; take advantage of the space you have)
Provide a valuable, compelling reason why someone should visit your page
Include keywords in a conversational format; make sure you do not take up space by simply listing as many keywords as you can
URL
The website page's URL should include the primary keyword. Each word in the URL should be separated using dashes (-). e.g., www.examplesite.com/home-repair-service
Heading Tags
The page should have one H1 heading tag that incorporates the primary keyword and should align with the page title and the URL or the page. This H1 tag should appear at the top of the page and be the first thing people see when they arrive on a page.
Page Content
Make sure to use your primary keyword a few times throughout the page. Try to underline the keyword or put it in bold at least once. This has an effect on how relevant the keyword is to the page. Finally, try mentioning the secondary keywords when you can.
Add a Call to Action
Every website page should have at least one call to action above the page's fold to maximize its visibility. Calls to action can help SEO by creating an internal link on your website to a specific landing page.
Internal Links
If you mention the primary keyword of this page on other pages on your site, include a link to this page using the primary keyword as the anchor text. For example, you should link to a page about home repair service using the anchor text "home repair service".
Images
Any images used on the page should be optimized so that search engines can "read" the image. Optimize the most important image on the page using the primary keyword, and then use the primary and secondary keywords for any other images. Images can be optimized in two ways:
Filename: Each word should be separated with dashes (-), e.g., home-repair-service.jpg
ALT text: The alt text should match the file name, without dashes, e.g., Home Repair Service
Local Citation Building
A local citation is any online mention of the name, address, and phone number of your local business. Citations can usually be found on local business directories, websites and apps, and social platforms. Citations help Internet users to discover local businesses, as well as can also impact local search engine rankings.
Your online citations can take many forms and may include any mixture of:
Company name
Address
Phone number
Opening hours
Products or services
Images
Videos
Social media links
How to build citations:
Submitting citations. You can do this manually by inputting your business details one by one at each citation site, or you could automatically do this using a data aggregator.
Using a data aggregator. Many businesses use data aggregators instead of submitting manual citations. This is the more efficient way of building local citations. Data aggregators collect information about your business and distribute it to hundreds of other websites, building citations for you.
Google Guaranteed
When you are screened and qualified to be "Google Guaranteed", it can be highly beneficial for your local business. This way, the customers can receive reimbursement from Google if they are not satisfied with your services.
This can be set up as you successfully create your Local Services Account and your business is approved.
Being Google Guaranteed significantly increases the level of confidence customers have in your business since you are certified by Google itself.
Here are the benefits of being Google Guaranteed:
Improve reputation
Make your business more trustworthy in the eyes of the customers
Customers would be more likely to click on your business profile
Customers can file reimbursement claims covered by Google
Geofencing
Target relevant customers geographically using geofencing, which would help you connect with those in your immediate service area.
You could use geofencing applications to do this for you. Some examples of geofencing applications:
GPSTRAQER.com
GreenRoad
LinkWise by RedTrac
Step 1: Open any of these applications.
Step 2: Use "Enter" and "Exit" conditions.
Step 3: Combine geofences with behavioral targeting.
Step 4: Design a geofencing ad.
Step 5: Analyze and optimize campaigns based on data.
Using geofencing is a way to run highly targeted ads in your area. You can read this guide for a full walkthrough on how to engage in geofencing marketing: https://www.acquisio.com/blog/agency/geofencing/
Here are some of the best benefits of using geofencing as a marketing strategy for your business:
Geofencing makes it easier to reach customers
It allows you to reach customers at the right place and the right time
Enhance local sales
Increase engagement
Personalize your customers' experience
Increase brand awareness.
Stay ahead of the competition
Website
Content Gap Analysis
Content gap analysis allows you to find gaps in your existing content, which involves identifying missing content pieces that you could align with various stages of your potential customers' journey towards a purchase. As a result, you will also be able to find new keyword opportunities to take advantage of.
Here are the four steps you should take when conducting a content gap analysis:
Step 1: Map out your buyer's journey
Step 2: Conduct market research
Step 3: Analyze the content on your website
Step 4: Analyze your competitors' content
Going through these steps and planning out what you should do to adjust and adapt is an important stage of your analysis to bring you the results you desire.
Landing Page Creation
In digital marketing, a landing page is a standalone web page, created specifically for a marketing or advertising campaign. It is where a visitor "lands" after clicking a link in an email, or on ads from Google, Bing, YouTube, Facebook, Instagram, Twitter, or other platforms.
Unlike web pages, which typically have many goals and encourage exploration, landing pages are designed for a single purpose, known as a call to action (CTA).
To create a landing page, first, determine the right platform for building it, define your goals, pick a call to action, write your copy material, design your ad, and link your landing page to your ad.
Determine the right landing page platform for your business. Your landing page platform is where you will build your landing page. You can find many landing page platforms online. Define Your Goal. The goal of your landing page is your conversion objective. This is most often to do with the lead collection, event registration, newsletter opt-ins, or downloads. The goal of your landing page should match your advertising goal.
Pick a Call to Action. Your landing page's CTA needs to reflect your ad's CTA. For example, if your ad says "get a discount" and your landing page says "become a member now", there is a discrepancy between the two.
Write a catchy headline. Your headline should match the headline of your ad. However, it is your chance to reiterate the reason a user is visiting your landing page. Reminding them why they are there encourages them to stay on the page longer and makes the conversion more likely.
Source supporting m Every landing page should include a visual to make it more aesthetically pleasing and to help convey the ad's message.
Every landing page should include a visual to make it more aesthetically pleasing and to help convey the ad's message.
Use a Simple Contact Form. The less text you have on your landing page, the better. It also concerns the contact form included: the more information you require a user to provide, the less likely they will convert. For example, if you offer a free guide that is sent electronically, you do not need to ask for the user's phone number or home address.
Link Your Landing Page to Your Ad. To ensure your ad is directing clicks to your new landing page, you will need to update your ad's URL with that of your landing page.
Add Analytics Tracking to Landing Page. In order to track your landing page's performance, you will need to add data and analytics tracking to your page. There are a number of analytics tools you can use, from the free Google Analytics to Heap.
When done right, landing pages provide useful and relevant information, offer tangible next steps for additional engagement opportunities, as well as give your business more insight into the individual who has landed on your site.
Why should you use landing pages?
Directly support your business goals
Increase conversions
Generate data and insights
Improve paid search campaigns
Grow your email list
Increase credibility
Improve brand awareness
Website Renovation
Website restructuring is essential for fixing technical issues or improving optimization. Website restructuring should be well-planned and done correctly since, if done right, you will be rewarded with better SEO performance and user experience, which will, in turn, drive more traffic.
Some steps to take when restructuring your website
Step 1: Browse your current website
Step 2: Audit your current website
Step 3: Plan your new website
Step 4: Redirect map
Step 5: Conduct safety checks
Read more about website restructuring here: https://distinctly.co/blog/website- restructure-seo-best-practice-guide/
It is best to have someone with experience do this for you to ensure positive results.
This is how a website renovation will help you:
Make your website more user-friendly
Make your website more search-engine-friendly, improving your SEO performance
Drive more traffic to your business and increase sales
Service Page Creation
Dedicated city and service pages will allow you to target customers better. It also gives Google the chance to rank you higher in the search results for your specific area. Including unique content for each city and service page will yield positive results.
Before you set this up, do these things:
Step 1: Identify the key cities in which you provide services, beyond your city of location.
Step 2: Create a unique page of content on your website for each of these cities.
Step 3: Link to these pages from a top-level menu, for example, under a heading such as "Cities We Serve."
Step 4: If possible, earn social mentions and links for these pages.
Here are the things you need to optimize for your city service pages to work to your advantage:
Title tags
Meta description
URL structure
Headings
Internal links
External links
Navigation
Content
Images and video
Testimonials (local)

Creation of Cost-Calculators
Instead of having to manually provide quotes, give customers the option to receive an estimate online for general products or services.
Read how to build a cost calculator on your website here: https://www.calconic.com/blog/build-instant-quote-calculator-for-website
Here are the steps you could take:
Step 1: Start with a good title.
Step 2: Describe the service.
Step 3: List your services.
Step 4: Set up your input elements.
Step 5: Add a formula to see calculation results
Step 6: Add extra options (services).
Step 7: Capture leads or collect payments.
Step 8: Test and Improve.
We recommend that you hire a professional to set up this for you to make this feature function properly if you have no previous experience with setting up cost calculators.
It makes it easier for both you and the customers, as estimates can still be fixed and polished during the actual conversation with the customer.
The benefits are the following:
Increase the likelihood for customers to book your services
Provide convenience for the business and the customer
Live Chat Integration
Integrate a chatbot to address FAQs and provide other relevant information automatically.
Find and select a provider for this, for example, ChatBot. Here are steps on how you can set up ChatBot on your website.
Step 1: Go to the Integrations panel and select "Chat Widget"
Step 2: Click on the "Publish your bot" section.
Step 3: Copy the code from the box by clicking on "Copy to clipboard"
Step 4: Paste the code to your website's source code before the tag.
Step 5: Once you have successfully added ChatBot code to your website, refresh the page. You should see a Chat Widget in the bottom right corner.
If you can, it is best to ask your web developer to do this for you to ensure successful integration.
This feature allows customers to engage with your business in real-time, keeping the chat system up 24/7.
Here are the benefits of using chatbots as part of your business communication strategy:
Increase customer satisfaction
Better engagement rates
Content Optimization
Content optimization refers to the process of updating and optimizing your on-page content which refers to your copy, images, links, and code. This tool would ultimately help search engines rank your pages higher and help your target audiences to find your business on SERPs.
Below is the guide on how to optimize your content:
Start with keyword research.
Research related keywords and phrases.
Place your keywords naturally and strategically.
Optimize your title tag.
Create meta descriptions that grab attention
Site Performance Optimization
Website speed and performance provide various opportunities for the first impression a customer gets about your business. Moreover, website speed and performance affect your website's SEO performance. High-performance websites result in high-return visits, low bounce rates, higher conversions and engagement, higher ranks in organic search, and better user experience. Slow websites will cost you money and potential damages to your reputation.
Here is how you can optimize your site's performance and speed:
Use a Content Delivery Network (CDN).
Move your website to a better host.
Optimize the size of images on your website.
Reduce the number of plugins.
Minimize the number of JavaScript and CSS files.
Use website caching.
Implement gzip compression.
Database optimization in CMS.
Reduce the use of web fonts.
Detect any 404 errors.
Benefits of optimizing your site's performance:
Better traffic
Better spots on the SERP
High chance of increasing sales
Improve brand awareness and visibility
Build credibility
Better conversion
Increased visibility
Improved usability
Mobile-Friendly Website
More and more people are accessing the internet via mobile devices, which is why it is increasingly important to make your website mobile-friendly.
Below are a few quick steps on how you can achieve this. Make sure to read the guide here for more details: https://www.websitebuilderexpert.com/building-websites/how-to-make-website-mobile-friendly/ for a more in-depth guide
Choose a mobile-responsive theme or template
Strip back your content
Make images and CSS as light as possible
Avoid Flash
Change button size and placement
Space out your links
Use a large and readable font
Eliminate pop-ups
Having a mobile-optimized website helps you in the following ways:
Convenient for the customer
More users can access your website
Improve SEO, as mobile accessibility is a key factor of optimization
Emails
Lead Nurturing Emails
Lead nurturing introduces a tightly connected series of emails with a coherent purpose, as well as and full of useful content.
Make sure to take note of these ideas when creating a lead nurturing email:
Build messages that address customers' problems
Understand your prospects in the buying cycle
Segment message based on industry and size
Map content and message based on role or job functions
Leverage trigger events to your advantage
Test your messaging
Here is why you should be taking up lead nurturing emails, as they provide the following benefits:
Timely
Automated
Targeted
Allow you to engage in a meaningful relationship with the customer
Transactional Emails
Transactional emails are the messages triggered by a specific action your contacts have taken and enable them to complete that action.
Take a look at this guide for more details: https://www.litmus.com/blog/how-to-write-transactional- emails/
These are the principles behind a good transactional email:
Consider what the user is doing and/or going through the second your email appears in their inbox.
Focus on positioning your content and promotions in a way that helps make the user's job easier in that moment.
Get to the information first. Make sure your main point is in the subject line and is the first thing a reader sees in the email.
Be willing to experiment, measure, and test all of your assumptions.
Make sure the tone of your email is appropriate to the level of your business.
Benefits of introducing transactional emails:
Allow your business to spark interest
Allow your business to receive feedback when needed
Build a relationship with your customers
Re-Engagement Emails
If metrics show that a portion of your subscribed client list has been inactive, it may be time to send out a re-engagement email to re-establish communication.
Here is how you can create effective re-engagement emails:
Set up a re-engagement email trigger
Create your re-engagement email
Add the waiting period and condition
Add call to action and contact tags to re-engage with inactive subscribers
If you think this campaign would be suitable for your business, you can read more here: https://automizy.com/blog/re-engagement-email-campaigns/
Advantages of re-engagement emails:
Encourage existing customers to make another purchase or booking
Build loyalty
Online and Broadcast Advertising
Facebook Ads
Here is a quick run-through of all the steps you need to take to run Facebook ads:
Step 1: Create an account with Facebook Ads Manager.
Step 2: Start creating an ad through Facebook Ads Manager.
Step 3: Choose an objective, for example, to increase brand awareness, reach, website traffic, engagement, app installs, or video views.
Step 4: Choose your audience.
Step 5: Set your budget.
Step 6: Create your ad.
Step 7: Monitor your ad's performance using metrics.
Step 8: Report on Facebook ad performance.
More details: https://blog.hubspot.com/marketing/facebook-paid-ad-checklist
You can also enroll in the Facebook Blueprint courses for free to learn more about advertising on Facebook.
Instagram Ads
The steps to take for Instagram ads are rather similar since they can also be set up through the Facebook Ads Manager. Follow the steps below:
Step 1: Choose your objective.
Step 2: Identify your audience.
Step 3: Select your ad placements.
Step 4: Choose your budget and schedule.
Step 5: Create your ads, whether it is a carousel, single image or video, or a collection of visuals.
Step 6: Pick the payment method and pay.
Step 7: Review your ad.
Step 8: Publish.
For more information, click here: https://blog.hootsuite.com/instagram-ads-guide/
Twitter Ads
Before you start advertising on Twitter, decide on how you want to use the platform to advertise your business.
Figure out if you want to promote your tweets, promote your account, or promote a trending topic. If you are new to Twitter advertising and cannot make a decision, you could opt for the "Automated ads" option.
Here is a quick walkthrough on how you can set up your Twitter ads:
Step 1: Set up your Twitter ads account.
Step 2: Choose your advertising objective.
Step 3: Set up your ad group and bidding.
Step 4: Target your audience.
Step 5: Choose ad placement or where you would like your ads to appear.
Step 6: Review the steps you took and launch your campaign.
A more definitive guide can be found here: https://blog.hootsuite.com/twitter-ads/
Pinterest Ads
To run ads on Pinterest, a Pinterest Business Account is required. If you currently have a personal account and would like to convert it into a business account, it can easily be done through their business conversion site:
https://www.pinterest.com/business/convert/
Same as with other social media platforms, you will be able to work with the ads manager dashboard on Pinterest, where you can set up and track the progress of your campaigns. Once you click "Create ad", your campaign will start.
Step 1: Choose your objective.
Step 2: Set your budget and ad group.
Step 3: Choose your pins to add to your campaign;
These are the only steps you need to set up your campaign. However, the process may become lengthy since you need to decide on what type of ad you would like to run, which audiences you are targeting, and how you plan on implementing your selected strategy.
A full-length guide that contains all the things you need to know to run a Pinterest ad campaign successfully  can be found here: https://adespresso.com/blog/pinterest-ads- guide/
LinkedIn Ads
To set up an ad campaign on LinkedIn, you will need to follow a few easy steps:
Step 1: Choose self-service or managed campaigns.
Step 2: Get started with the campaign manager.
Step 3: Choose your ad format.
Step 4: Create your ads.
Step 5: Target your ads.
Step 6: Set your budget.
Step 7: Measure and optimize.
Same as ads on other platforms, you would be working again with an "Ads Manager" dashboard which will require taking similar steps.
Google Ads
In order to run Google Ads, you need to first create a Google Ads account. Here is how to set it up:
Step 1: Go to the Google Ads account creation page.
Step 2: Enter the email you want to use to sign in to your new Google Ads account. If you already have a Google Account you can use this one.
Step 3: Enter the website address for the business you want to advertise.
If you already have a Google Ads account set up,  going through the FAQs or taking a free Google Ads course may be useful. They can teach you to use each tool Google has to offer for their advertising platforms easily and effectively.
Here is a peek into how you can set up a Google Ads campaign.
Decide on your budget.
Choose an audience.
Set your bid.
Write your ad.
With Google Ads, you need to take note of the relevant keywords to use for the right targeting.
Google Local Service Ads
This tool facilitates your company showing up on Google when local customers in the area search for services you offer.
Google Local Services help you connect with people who search for services on Google and receive bookings.
Setting this up is quite easy, just follow these few steps:
Step 1: Check your eligibility for local services ads.
Step 2: Sign up as a service provider.
Step 3: Set your budget.
Step 4: Start your ads on Google.
Use this link for setting up this tool and follow the instructions: https://ads.google.com/local- services-ads/
Radio Ads
Radio stations have a wide reach, and sometimes even a short advertisement can do a lot for your marketing. Radio ads are still a very popular means of advertising you can take advantage of and it is especially beneficial for local businesses.
Here is what you need to set up radio ads:
Know your product
Define target markets
Research radio stations
Set up a budget
Buy radio space
Make sure to review each station's media kit and see if their target demographic matches yours. Ask radio stations if they offer sponsorship spots so you can pay to have your advertisement played at the same time every day to increase the chances of your target audience hearing it and responding. Contact the list of radio stations your plan to buy air time from. Reserve your spot, sign your contract, and submit your ad.
TV Ads
The downside of TV ads is that they can be rather expensive. However, they can be helpful in yielding a great ROI. If you plan on using this platform for your advertisement, it's recommended that you focus on producing a great-quality TV ad.
Here is a brief look at how you can get your ads on TV:
Step 1: Create a storyboard. The storyboard will go to the director of your commercial so they will be able to understand precisely how to film it.
Step 2: Write a script or have one written by a professional. You can find professional scriptwriters online through Upwork or other freelance sites.
Step 3: Hire a production company to film your commercial. Some TV stations will produce the commercial for you for a fee. This assures that the commercial will be up to the station's standards.
Step 4: Buy a timeslot.
Make sure to conduct your research first and choose the TV channels that best match your target audience's goals.
Newspaper Ads
If you have a local paper that people read, try advertising your business through it. Placing an ad in the classified section of the local newspaper can be a great convenient way to reach new potential clients for your business.
Before planning a newspaper ad campaign, consider these things:
How much will it cost?
Should you run an online ad as well?
What should the ad look like?
Which newspaper should you advertise in?
When will you run the ad?
Most newspapers give you the option of placing the ad request online, but others might make you do it by phone. type up your ad, check it for errors, then follow the on-screen instructions for payment.
Below you will find some helpful resources to guide you through the process of setting up an effective newspaper ad:
Miscellaneous
Forum Commenting
Participate in local forum discussions and offer advice or point potential customers in the right direction without linking back to the business.
Here is how you can engage in effective forum commenting:
Make sure you look for relevant and recent topics to ensure engagement and views.
Start by searching a keyword or a product relevant to your business on the platform's search engine.
Look for something posted recently where you can post a comment or an answer to engage with the community and provide relevant advice.
You could choose to include a link in your comments to drive people to your pages, however, make sure you do not do this too often as you can be marked as a spammer.
Make your comments and answers as substantial as possible to ensure the viewers read through your comment and click on your link if you decide to include one.
This tactic will help you increase credibility, especially if you are a well-established member of the forums.
Quora/Reddit/Dig
You can also advertise on these platforms, however, you need to be cautious to keep your ads and posts separate. Doing this correctly will help you build trust in your relevant community and increase brand awareness.
Wiki Sites
Find a Wiki site related to your industry and contribute.
How to set up a Wiki site
Step 1: Find a wiki hosting service, like Wikidot, Wikia, or WikiFoundry.
Step 2: Set up the wiki structure.
Step 3: Populate your wiki with content.
Step 4: Get your team on board.
Step 5: Keep your wiki up-to-date.
How wiki sites help you:
Drive traffic to your business
Allow customers to find information and details easier
Increase credibility and trust
Re-evaluating Advertising Strategy
Evaluate your current advertising strategies and make sure they are aligned with your target market. This is usually done with Google AdWords. Follow these steps to successfully set up a retargeting campaign in Google AdWords:
Step 1: Sign-in to your AdWords account.
Step 2: Open the "Shared Library".
Step 3: Click "Audiences".
Step 4: Go through "Set-up Remarketing".
Step 5: Click the "View AdWords" tag for websites.
Step 6: Select and copy the provided remarketing tag code. It will work for both mobile and desktop websites.
Step 7: Place the tag code at the bottom of the website pages you want to use for your campaign.
Step 8: Save and publish your page.
Step 9: Use "Google Tag Assist" to check if your tag is working properly.
Step 10: Click "Continue".
Step 11: Click "Return to Audiences".
View the full guide here to read detailing this process from start to finish: https://instapage.com/blog/what-is-retargeting
Trade Shows
Trade shows, conferences, and expositions can do a lot for your business in terms of exposure and awareness. Here are some construction-related trade shows to consider if these are relevant to your business: International Builders' Show, ABC Convention, CMAA Focus21, World of Concrete. Usually, participants are selected and invited in advance; however, in some trade expositions, you can apply independently to become an exhibitor.
If you are going to take part in these trade shows, make sure to address the following things in advance when creating your exhibit:
Visuals
Headline
Description
Company name and logo
Make your exhibit stand out from the crowd to capture the attention of the attendees and invite them to interact with your business.
Create an annual trade show
If an annual trade show is not yet Happening in your area, you can create one on a yearly basis and invite other people from your industry to participate.
Participate in Exhibitions
If you are a builder or a different home service provider, you can showcase your builds and projects in local exhibitions and professional gatherings.
Seminars
Join these events if you have regular community seminars going on. Being a guest at an event like this would create additional exposure for your company. This is where you can share substantial advice, express industry-related opinions, and provide value to your potential customers. A seminar is also a good opportunity to introduce your brand to a new target audience.
Attend and conduct seminars for local contractors
Such seminars will help build your presence and encourage customers to avail your products and services, especially if you ensure to provide a lot of value throughout the event.
Sponsor Local Events
Sponsor local sports or holiday events.
Think of a holiday event or a sporting event in your area. It could be a basketball tournament, a community festival, or any other local celebration.
Sponsoring Charities
Sponsor charitable events or hold one. Being a home service business, you could donate old or extra materials to those who need it, or launch a fundraiser.
Look for non-profit organizations in your area. Most of them are consistently looking for sponsors to help them advance their initiatives. Here is what you can do:
Express interest in sponsorship or holding an event for them.
Look for a venue and other partners to maximize the impact.
Encourage people to join through your social media channels and emails.
Podcast Sponsoring
Sponsor a podcast to get a mention of your business or a product showcase.
Reach out to a popular podcast. Even a small one can be rather impactful if it is relevant to your target audience.
Hold an event together with joint sponsors.
Express interest in sponsoring either an episode or the whole podcast. If the podcast has a website, there is usually a page dedicated to sponsorships and promotions.
Send an email to the podcast host or producer.
Participating in a seminar as a speaker
If you're invited as a speaker or host for a seminar, make sure to accept the invitation, as this could be a great opportunity to build your brand recognition.
Try to look for speaking opportunities in your local community.
Look for businesses that usually hold seminars.
Become a resource speaker in a local school.
Customer Referral Programs
Customer referral programs are another option to advance your business using the mechanism of referrals and ensuring your potential customers know about you. Referrals will help you expand your customer base. Here is what you can do:
Tell your existing customers about your referral program on social media or by sending out a dedicated email.
Decide on the reward you can introduce to encourage them to refer you to their friends and acquaintances. It can be a discount, a gift, or a free service.
Demonstrate the value of the referral program to your customers to encourage them to take part.
Expanding LinkedIn Network
LinkedIn offers various opportunities for businesses to expand their network by easily connecting with potential customers, sharing insights about their industry, and telling the subscribers about the new products and services.
Benefits of expanding your LinkedIn network:
Low-cost way to promote your company.
Increase sales.
Bring in more customers to your company.
Increase brand awareness.
Increase brand reputation.
Promotional Offers
How to make the most of the promotional offers:
Target popular seasons to make the most of this marketing strategy.
Making time-bound sales gives customers a sense of urgency to book your services or buy your products to make use of a reduced-price opportunity.
Here are some examples you could adapt to your business: "20% off on all _____ this month of January!" or "Get a Free ___ if you use this service during these dates"
Benefits of promotional offers:
Persuade new customers to buy and existing customers to buy again.
Increase seasonal sales significantly.
Introduce new products or promote existing ones.
Coupons
Offer limited-time offers for new customers who are subscribed to the mailing list.
Holiday Sales
Send information about offers and discounts during key holidays around the year.
Dimensional Mail
Dimensional mail allows your customers to fully interact with your message.
Here are the benefits of sending out dimensional mails:
Build better brand loyalty.
Improve brand recall.
Translate into better sales.
Entice recipients to interact with the mail better.
There are many other ways for home service business owners to market their business and expand it to its fullest potential. These are some of the many ways in which we suggest you start growing your business.  It does not matter whether you are a beginner or an advanced marketer, with these techniques you can emphasize the impact of your brand promotion and gain new clientele.
You can start applying these tools yourself or, as well as hire an in-house marketing specialist or a digital marketing agency, such as Build Media Group who has years of experience helping businesses grow.
If you like these marketing techniques, please feel free to share this article.
Liked this article? Here's what you should do next
Join our Private Facebook Group to get access to our ebook Marketing Hacks for the Wealthy Contractor. This ebook is the blueprint we use to generate over $1 Million in revenue for our contractor clients consistently.
Follow our LinkedIn Page, Twitter or Instagram
If you know another contractor who'd enjoy reading this page, share it with them.
If you'd like us to take your business to the next level then contact us for a free marketing strategy assessment.